Apple investigating advanced displays, motion sensing headset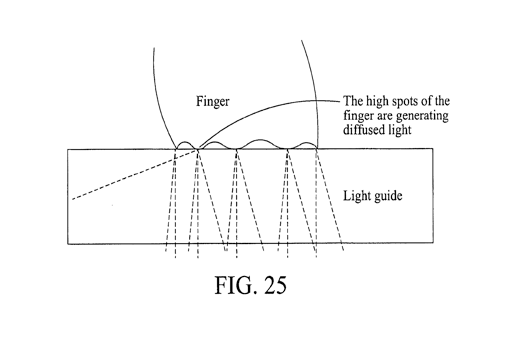 AppleInsider is supported by its audience and may earn commission as an Amazon Associate and affiliate partner on qualifying purchases. These affiliate partnerships do not influence our editorial content.
New patent applications from Apple this week reveal an accelerometer-equipped wireless headset and new display technology with superior LED backlighting and improved ambient light detection.
A pair of Apple patent applications revealed by the U.S. Patent & Trademark Office this week relate to LCD screens on mobile devices. One of the described inventions, entitled "LED Backlight Driver Synchronization and Power Reduction," comes just a day after Apple unveiled its LED-backlit iPad, sporting a 9.7-inch with in-plane switching technology.
The applications notes that that backlights from light emitting diodes are more efficient and durable, have a long operating life, low power consumption and broad color range. However, it said that LCD refresh signals can become out of phase with the LED drive signal and cause undesired visual effects like shimmering and banding.
"Shimmering resembles a 'sparkling effect' that typically occurs when a moving dark object meets or intersects with a lighter one," the application reads. "For example, when tree leaves are blowing in the wind, the leaves may appear to artificially shimmer at the edges of the leaves."
One implementation of Apple's system would have a plurality of LED strings, rather than a single LED string, allowing them to be driven at a higher frequency than that of the LCD refresh signal. Through this method, unwanted visual effects like flickering, shimmering or banding in LED-backlit LCD screens could be avoided.
The invention is credited to Eric Smith and was filed for on July 23, 2008.
A second application, entitled "Light Sensitive Display with Switchable Detection Modes," offers a number of modes to detect objects on or near the surface of a touchscreen panel, based on a given sensitivity to light. A new technology, Apple said, could improve contrast ratio and reduce glare without making the display costlier.
The invention is credited to Willem Den Boer and Adiel Abileah. It was applied for on Sept. 28, 2009.
Another application refers to a wireless headset equipped with an accelerometer. This would allow the hardware to offer superior noise cancelation, allow adaptable controls for the headset's physical buttons, or preserve battery life by determining when the headset is idle.
Buttons could be changed based on the orientation of the device, which could vary depending on how the user wishes to wear it.
"The system can use the accelerometer to determine which side of the wireless headset is currently facing upwards, and direct the button on the upwards-facing side of the wireless headset to perform the volume-up function," the application reads. "Similarly, the system can use the accelerometer to determine which side of the wireless headset is currently facing downwards, and direct the button on the downwards-facing side to perform the volume-down function."
The invention is credited to Jeffrey J. Terlizzi, and was filed on July 25, 2008.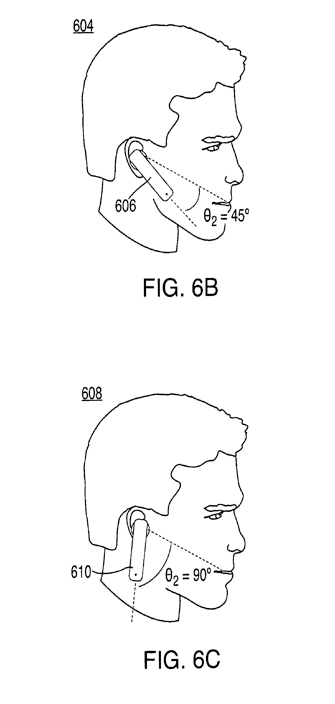 When the iPhone first arrived, Apple sold its own Bluetooth headset compatible with the hardware. However, in 2009, that hardware was discontinued.
However, Apple has continued to explore the possibilities with wireless headsets, including one patent application for a standalone MP3 player that could be paired with a cell phone via Bluetooth.