Apple COO Tim Cook awarded $22 million bonus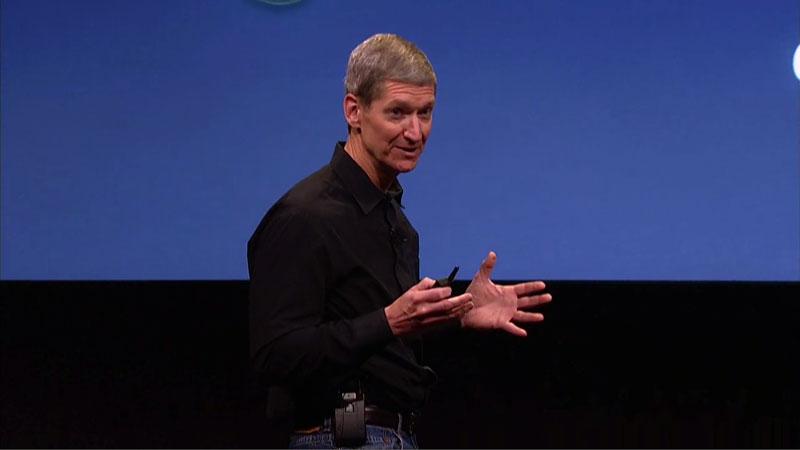 Apple said Friday that Chief Operating Office Tim Cook was awarded nearly 22 million in stock- and cash-based compensation for his performance running the company during Steve Jobs' absence last year.
In a filing with the Securities and Exchange Commission, the iPhone maker said its Board of Directors unanimously approved the recommendation by Jobs to award Cook a one-time discretionary bonus of $5,000,000 in addition to 75,000 restricted stock units "in recognition of his outstanding performance in assuming the day-to-day operations of the company" when Jobs was on medical leave of absence.
Cook assumed the role of interim Apple CEO from January to June of 2009 so that Jobs could recover from liver transplant surgery. During that time, he oversaw the launch of several key products, most notably the iPhone 3GS.
At today's market value, Cook's 75,000 restricted stock units are worth $16,995,000, bringing the total current value of his compensation bonus to roughly $21,995,000. Fifty percent of the restricted stock units are scheduled to vest on each of March 10, 2011 and March 10, 2012, subject to Cook's continued employment with the company, Apple said.
The move underscores how valuable Apple considers Cook to its continued success. He was first lured to the company by Jobs in 1998 and since then has emerged as one of the stars of the Apple's management team, making him the the subject of overtures from some of the industry's biggest names, including Dell and Motorola.
Tim Cook delivers the State of the Mac address in Cupertino during October 2008.
It's widely expressed amongst Apple circles that Cook has long been groomed to succeed Jobs in leading the company should the co-founder ever have to step down. For more on Cook, see AppleInsider's recent profile.