Actor says Apple's 'Get a Mac' ads could be at an end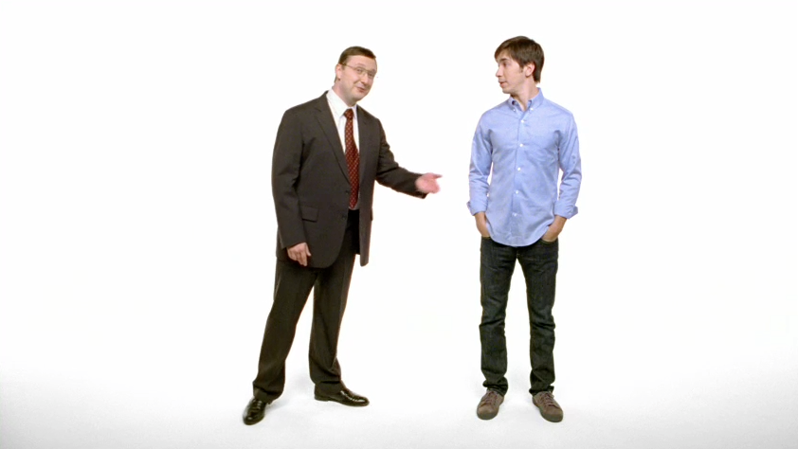 AppleInsider may earn an affiliate commission on purchases made through links on our site.
Actor Justin Long said Apple's iconic, long-running "Get a Mac" commercials starring himself and John Hodgman may be over, with Apple ready to "move on" from the successful TV campaign.
In an interview with The Onion's A.V. Club, Long, who has appeared in movies such as Drag Me to Hell and Live Free or Die Hard, said he heard from Hodgman that the commercials may be over.
"You know, I think they might be done," he said. "In fact, I heard from John, I think they're going to move on. I can't say definitively, which is sad, because not only am I going to miss doing them, but also working with John. I've become very close with him, and he's one of my dearest, greatest friends."
He continued: "It was so much fun to go do that job, because there's not a lot to it for me. A lot of it is just keeping myself entertained between takes, and there's no one I'd rather do it with than John."
The latest commercials came last October, released to counter the launch of Microsoft's Windows 7. For years, Long has played the role of "Mac" in the commercials, the straight man to Hodgman's bumbling "PC" character. The successful campaign has portrayed Windows PCs as machines that are prone to issues that frustrate consumers., and lack the simplicity and ease of use of the Mac.
The commercials debuted in May 2006 with six TV spots that attacked Windows for being susceptible to viruses and system crashes. It was recognized as the advertising campaign of the decade by Adweek in December.
Years after the commercials debuted, Microsoft attempted to reclaim the catchphrase from Mac commercials, with Windows users proclaiming "I'm a PC." Since the launch of Windows 7, the tagline has been tweaked to become "I'm a PC, and Windows 7 was my idea."