iChatAgent, Note syncing over MobileMe discovered in iPhone 4.0 [u]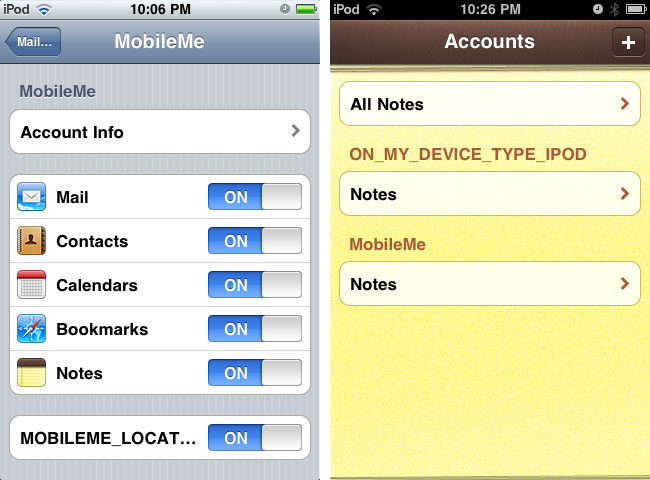 Developers working with the new iPhone Software 4.0 beta report the existence of a new background process named iChatAgent, the same process used by iChat on the Mac [Updated with alleged evidence of forward-facing camera as well]. Meanwhile, Note syncing via MobileMe and a handful of other enhancements have been highlighted in a series of screenshots.
The presence of iChatAgent strongly suggests that iPhone 4 could arrive with a feature Apple did not highlight in today's introduction: a bundled Instant Messaging client. Either that, or Apple's using the agent to facilitate some other task or failed to remove it from previously planned support for iChat on the iPad, both of which seem unlikely.
Update: AppleInsider also received word that iPhone OS 4.0 has two frameworks not found in version 3.2 on the iPad, dubbed IMCore.framework and IMAVCore.framework. These frameworks allegedly contain the strings "front facing" and "back facing.
In addition, IMAVCore.framework even contains strings that reference screen sharing.
A recent rumor had suggested that a front-facing video camera was amongst a handful of major hardware enhancements destine for fourth-generation iPhones due to ship this summer. Others include the adoption of the same A4 chip found inside the iPad and a new 5-megapixel camera with LED flash, as AppleInsider recently reported. A purported photo of a fourth-gen iPhone prototype can be seen here.
Meanwhile, developers have snapped a handful of screenshots from the first external beta of iPhone Software 4.0 revealing some of the smaller enhancements Apple has planned for the summer's release, such as the addition of Note syncing for subscribers of its MobileMe internet services: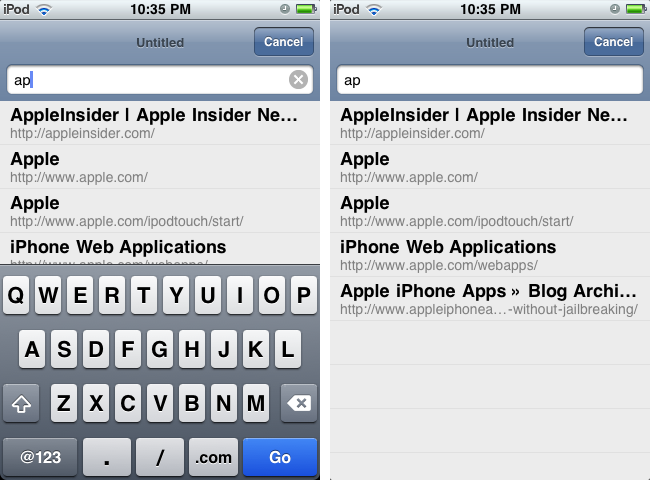 Apple's iPhone camera application is gaining 5x digital zoom in addition to "Tap to focus video," as can bee seen below, while a new preference for MMS messaging offers to display the current character count: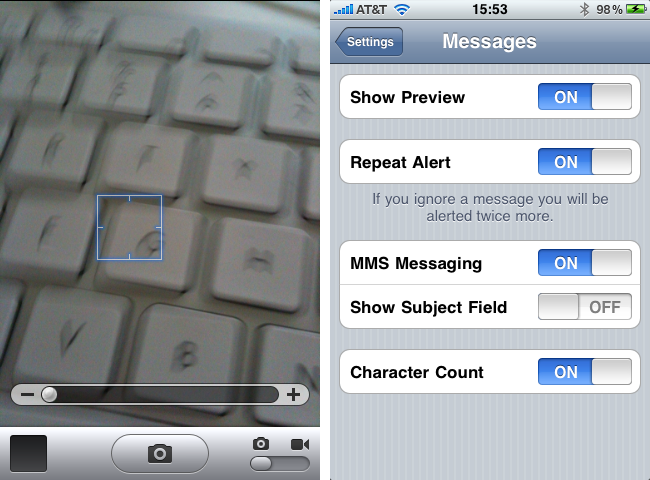 Mail's new unified mailbox has given way to a new Mailboxes dialog, while the app itself will now offer to reduce the size of messages containing image attachments by automatically scaling them down to a smaller size. A view of threaded messages, another new feature, can be seen on the far right: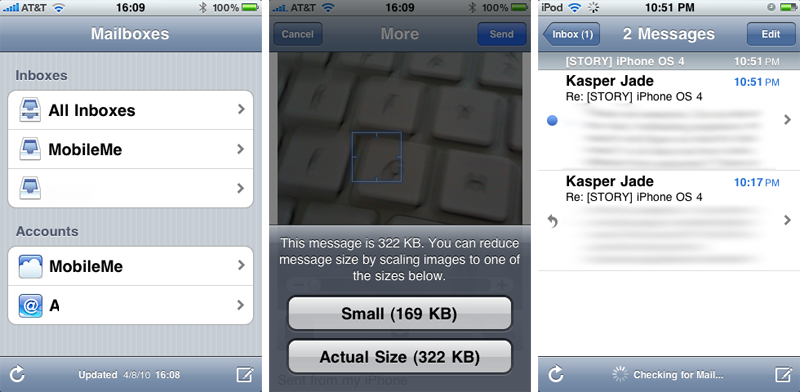 Users of iPhone 4.0-supported devices will also be able to switch Location Services on and off at the individual app level while support for IPv6 — the next-generation Internet Protocol version designated as the successor to IPv4 — makes its first appearance: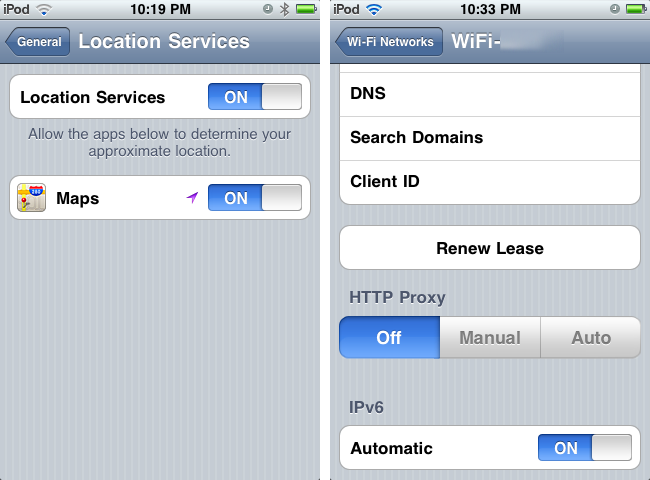 Finally, the two shots below show the purplish Location Services arrow indicator in the menu bar that will display when an application is requesting your location, as well as a new feature that lets you create playlists on Apple's handheld devices, without the need for iTunes: