AT&T not responsible for iPad streaming video restrictions over 3G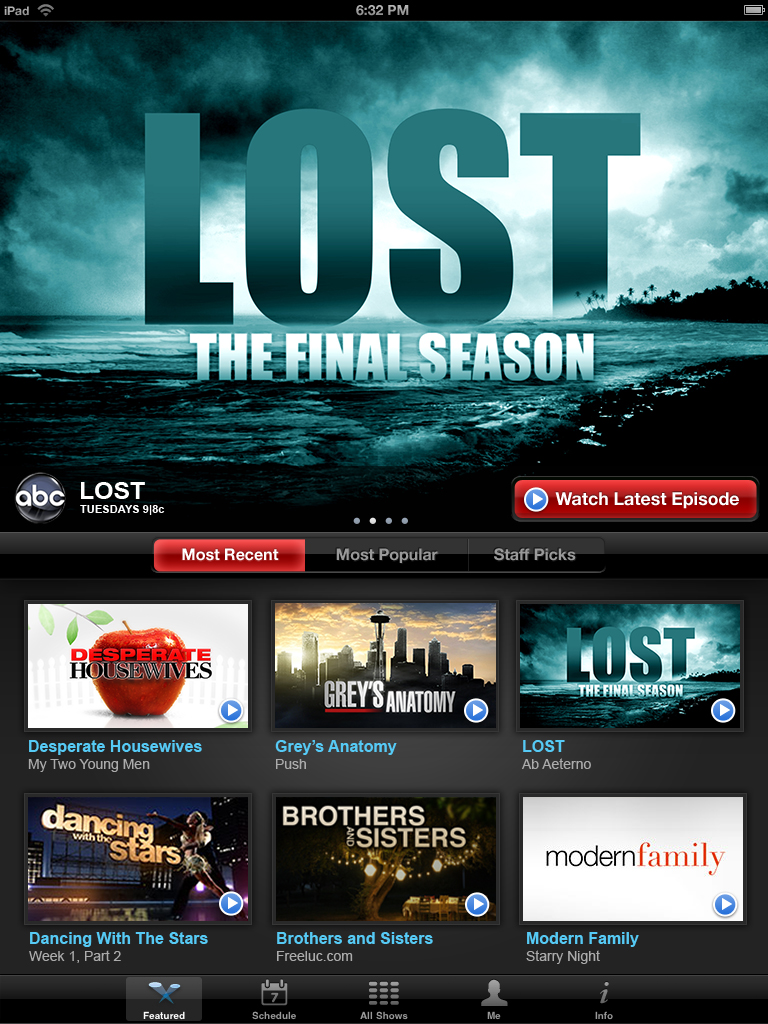 AppleInsider may earn an affiliate commission on purchases made through links on our site.
ABC's streaming video application for the iPad will not work over a 3G cellular network such as AT&T, as a result of Apple's rules for HTTP Live Streaming and ABC's development of the application.
When the iPad with 3G launched on Friday in the U.S., many users realized that the ABC Player application, which allows users to view episodes of the network's most popular shows, does not work over the AT&T 3G network. While there were initially rumors that this restriction was due to AT&T — which in the past has prevented services like streaming, MMS and tethering — the wireless carrier played no part in the missing feature. While AT&T eventually alloed VoIP calls and MMS over its 3G network, it has not yet allowed tethering.
As noted by Engadget, the restriction in the ABC player was self-imposed, as the developers chose to skip the option of providing a 64 Kbps stream for 3G playback. That decision is why the ABC application does not allow streaming over 3G, while Netflix and YouTube do, albeit with lower bitrates.
"You must include a low quality stream of no more than 64 Kbps for your app to resort to when network conditions demand it, along with the higher quality streams you want to deliver to your customers when the network can support it," Apple's rules in the iPhone OS Reference Library state.
But the restriction may not last for long. Silicon Alley Insider reported Monday that ABC is working on a 3G-compatible version of its popular streaming video application for the iPad. An ABC representative told the publication that the lack of 3G support was "based on a variety of business and technical considerations."
Both the ABC and Netflix applications were released for the iPad when the Wi-Fi model first launched in early April. While both are free to download, the Netflix software requires a subscription to the movie rental service.