Pulse iPad app praised by Steve Jobs, later pulled from App Store [u]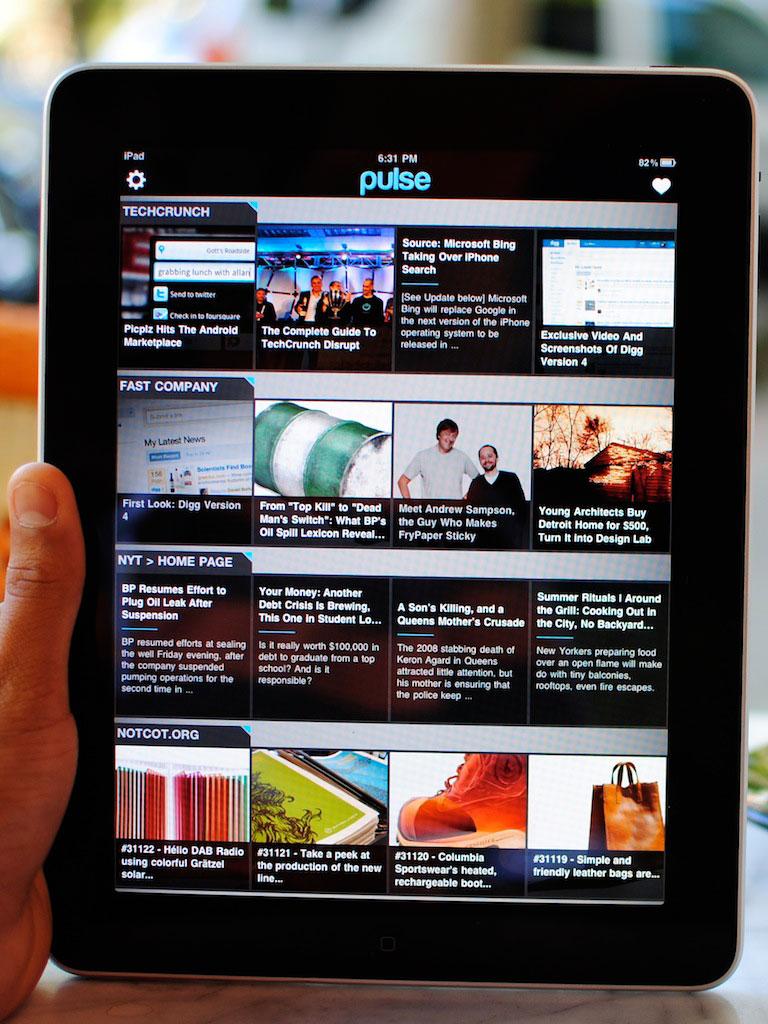 AppleInsider is supported by its audience and may earn commission as an Amazon Associate and affiliate partner on qualifying purchases. These affiliate partnerships do not influence our editorial content.
Monday morning, Steve Jobs was highlighting the Pulse reader application for iPad during his WWDC 2010 keynote, but that afternoon a complaint from The New York Times prompted Apple to pull the software from the App Store [update: now available again].
The $4 application, which serves as an RSS reader and news aggregator, was one of the best selling products on the iPad App Store. Jobs, Apple's CEO, mentioned Pulse on Monday during his Worldwide Developers Conference keynote, calling it a "wonderful RSS reader."
But Kara Swisher of BoomTown reported Tuesday that the software was pulled from the App Store later that day, after a complaint was filed by the Times. Why the newspaper complained remains unclear, as the Pulse news reader simply relies on the publicly available Times RSS feeds.
Update: Later Tuesday, the Pulse was back on the iPad App Store.
An e-mail sent by a lawyer for the Times suggested that the application was in violation of the NYTimes.com and Boston.com terms of use, because Pulse is a paid application.
"The Pulse News Reader app, makes commercial use of the NYTimes.com and Boston.com RSS feeds, in violation of their Terms of Use. Thus, the use of our content is unlicensed. The app also frames the NYTimes.com and Boston.com websites in violation of their respective Terms of Use," the note reads. "I note that the app is delivered with the NYTimes.com RSS feed preloaded, which is prominently featured in the screen shots used to sell the app on iTunes."
Ironically, the application was recently profiled by the Times, which called the software a "stylish and easy-to-use news aggregator." It went on to say that news organizations looking for how to present their content on the iPad might look to Pulse, created by two students of Stanford's Institute of Design.
The application rose to No. 1 a number of times on the iPad App Store, and sold more than 35,000 copies at $4 each. The creators said they plan to contact Apple to figure out what they must remove from the application in order to place it back on the App Store.