Some early iPhone 4 shipments have defective screens, missing bars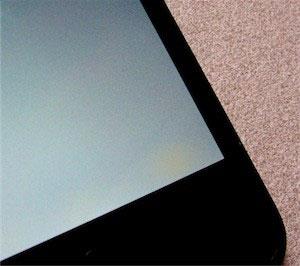 AppleInsider may earn an affiliate commission on purchases made through links on our site.
Some of the first iPhone 4 units shipped to customers have problems with yellow tinted displays and disappearing signal bars, users have reported.
As first reported by TUAW, some users who received an iPhone 4 early found that the Retina Display on the new handset has a discoloration in the bottom corners of the screen.
"In the bottom 10% of the screen there are three blotches about the size of shirt buttons that discolor the screen a brown/yellow color," one user wrote.
The issues are remniscent to a problem that plagued early adopters of the iPhone 3G who found their whole screen had a warmer, yellower hue than the original iPhone. Apple later said that the color tint was a deliberate decision.
In addition, others have said that the iPhone 4 occasionally drops signal bars when held in the hand. The same issue was also noted by Walt Mossberg of The Wall Street Journal in his iPhone 4 review. He said the device sometimes registers no bars, or fewer bars than the iPhone 3GS, even though a call can still be placed.
"Apple says that this is a bug it plans to fix," Mossberg wrote, "and that it has to do with the way the bars are presented, not the actual ability to make a call. And, in fact, in nearly all of these cases, the iPhone 4 was able to place calls despite the lack of bars."