AMD reveals plans to retire ATI graphics brand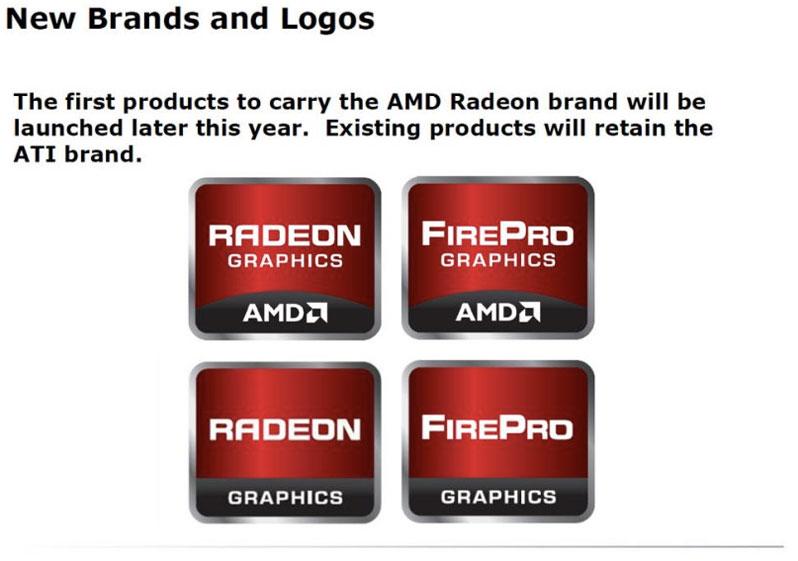 AppleInsider may earn an affiliate commission on purchases made through links on our site.
AMD, the exclusive provider of discrete graphics chips in Apple's latest refresh of the Mac desktop lineup, will phase out the ATI graphics brand name this year.
AMD is prepared to make the change because it believes having two brands is unnecessary, and the company plans to offer both CPUs and GPUs combined in its forthcoming Fusion product, according to ZDNet. Existing products such as Radeon will maintain their names, but will be labeled as AMD products rather than ATI.
AMD said it conducted research that found its brand is stronger than ATI, and that consumer preference toward ATI triples when they are aware of the ATI-AMD merger. AMD acquired ATI for $5.4 billion in 2006.
Apple partners with AMD's rival, Intel, for all of the CPUs in its line of Macs. However, AMD and Apple do have a close relationship when it comes to graphics processing in the Mac lineup.
In July, Apple updated its Mac Pro and iMac desktops, and the new machines only offer ATI graphics. But soon, those same products will be labeled AMD.
AMD, in justifying the change, highlighted its relationship with Apple, noting that the company continues to "secure new design wins with major OEMs — e.g. Apple iMac and Mac Pro." The company said it has the "momentum and data to make this change with confidence."
The chipmaker also said that with the AMD Fusion chip set to debut in the fourth quarter of 2010, it is "perfect timing" for the branding change. AMD said its "Ontario" model, which will be its first to offer a CPU and GPU in a combined package, will be a "watershed moment" for the company.