iLife '11 Family Pack from Apple, Parallels 6 both spotted early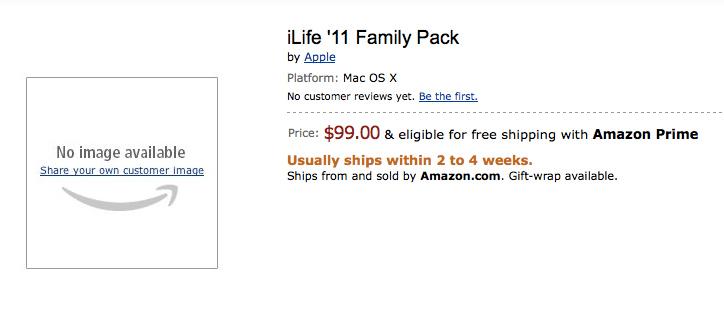 Evidence of Apple's long-awaited iLife update has appeared via retailer Amazon.com, with a new $99 Family Pack for iLife '11 listed for availability in the next two to four weeks, while Parallels 6 has appeared on one retail store's shelves.
The products, discovered by TUAW, suggest that updates for both could arrive soon. iLife '11 appears to have been listed on Amazon since late July, but has gone relatively unnoticed. The family pack, selling for $99, can apparently be purchased without complications.
The product, listed with a model number of iLife11 FP, is also given a unique Amazon Standard Identification Number of B003XKXN0S. It states that the software ships on a DVD-ROM, but no box art is available.
Rumors of an update to iLife have persisted for months, but have not yet panned out. The last update, iLife '09, launched in January of 2009, with major upgrades to all of its applications, including the Faces and Places features in iPhoto, and the addition of the Precision Editor to iMovie.
The iLife suite currently includes iPhoto, iMovie, GarageBand and iWeb. The software is included for free on every new Mac, or can be purchased separately in a box through Apple or retailers, including Amazon.
Amazon listings can sometimes provide a hint of products to come. Last October, the site featured a guide for Aperture 3 before the software was announced. That product was eventually launched in February of this year.
In addition, Parallels Desktop 6 was also spotted on the shelves of a Fry's Electronics store in California. The product has not yet been announced by Parallels.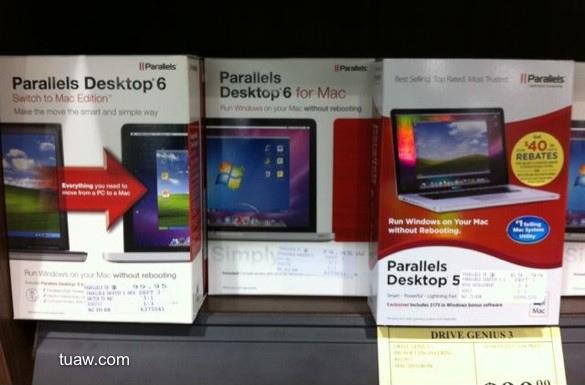 Parallels 5 was released late last year, adding full support for Aero in Windows Vista and 7. The virtualization software was found to be 30 percent faster on average than its primary competitor, VMware Fusion 3, in a test conducted earlier this year.