Apple offers personalized support with Express Lane website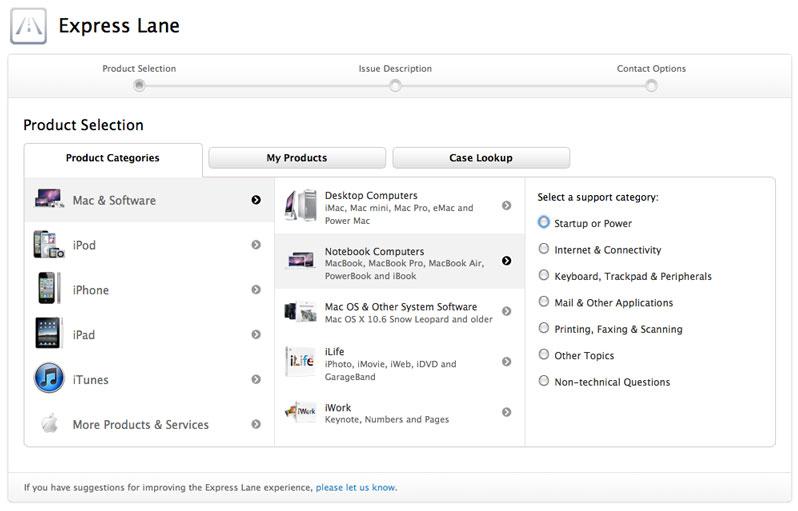 AppleInsider may earn an affiliate commission on purchases made through links on our site.
Apple has added a new feature to the support section of its website dubbed "Express Lane," making it easy for customers to select a product, detail any issue they may have, and get in contact with an Apple representative.
"Need more help?" the new addition to Apple's website reads. "Use Express Lane to connect with an expert at Apple for personalized and convenient support."
Express Lane narrows down an issue by having users select the product they need help with. Serial numbers for specific hardware devices are required in the "Product Selection" step.
Once a product has been selected, users can detail their problem in the "Issue Description" step. Here, users are also provided with recommended articles available on the support site that may resolve a customer's problems.
If the available documentation does not fix the problem, visitors can then move on to the final "Contact Options" stage, which makes customer support options available based on the nature of the problem.
For example, with a problem related to downloading content with the iTunes Player, without the user providing their Apple ID, only e-mail support is available. The page states that the average response time from an Apple official is 48 hours or less.
Express Lane the second new feature Apple has added to its website in less than a month. The company also recently added a feature called Compare Macs, which allows customers to review the hardware specifications and prices of multiple machines at once.