Apple signs secretive multi-year technology licensing pact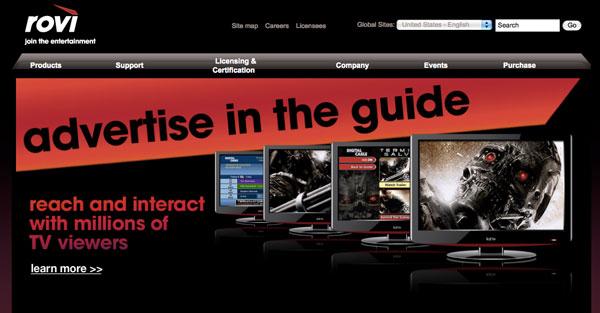 Apple has signed a multi-year deal with Rovi Corporation, a company that offers a variety of digital entertainment services, but the terms of the deal remain confidential.
Rovi announced Monday that it had signed a deal with Apple, which will allow the Cupertino, Calif., company to license intellectual property. The confidential agreement was disclosed in a filing with the U.S. Securities and Exchange Commission.
Rovi offers a number of products and services that could apply to Apple. It sells metadata and media recognition software, anti-piracy digital rights management services, and interactive program guides for television set top boxes.
"Rovi offers an integrated range of products that enable consumer electronics manufacturers, service providers, content publishers, and entertainment web portals to deliver a robust digital entertainment experience to consumers," the company's website reads. "By bringing together data solutions, connected platforms and guidance technology, we provide a simple, personalized digital experience that helps customers create deeper entertainment connections for their users."
The company builds digital home software technology that allows various products to sync with one another, letting users access their content from a range of devices. It has pitched its consumer electronic solutions as "the future of home entertainment," allowing users to view and share content on a TV or mobile phone.
On its website, the company states that it licenses its interactive program guide and digital content protection technologies to third parties, allowing them to "facilitate navigation of digital entertainment media and protect valuable assets." Its program guide is currently in use by digital cable and satellite providers, as well as set-top box manufacturers.
Apple, of course, makes its own set top box in the form of the Apple TV, which allows users to access their digital content in the living room. The new cloud-centric Apple TV is set to arrive later this month for $99.
Rovi's ACP technology is described as "the world's leading device-to-device content protection system." Though Apple stripped DRM from music sold in the iTunes Store in 2009, its FairPlay DRM technology remains in effect for TV shows and movies purchased through iTunes.