Apple issuing refunds for Apple TV rush orders, citing delay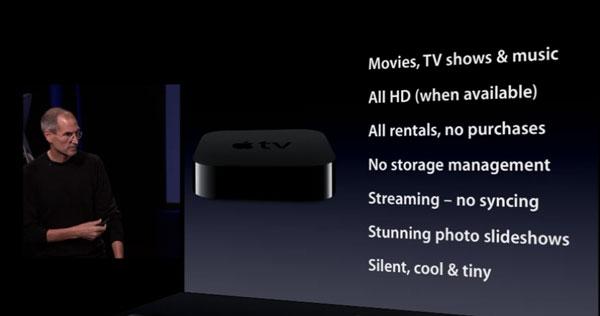 Some customers who paid Apple for expedited shipping on the soon-to-ship Apple TV are receiving emails from the company Thursday informing them that those shipping charges have been waived due to a possible 'delay.'
"Our records indicate that when you placed your order you paid for upgraded shipping," Apple wrote in the emails. "Due to a delay, we may have not been able to meet our delivery commitment."
The email goes on to say that Apple has "processed a refund for the shipping charge on your order. Please contact your card-issuing bank for information on when the  credit will be posted to your account."
Since introducing the $99 Apple TV makeover earlier this month, Apple has maintained that the streaming media hub would ship in "September." Similarly , early pre-orders for the device through the company's online store have and continued to list their status as "Ships: September."
As such, it's unclear whether the emails sent Thursday are a sign that the first Apple TV shipments will fall back to next month, or if Apple can no longer guarantee priority deliveries to those who requested it.
Apple at around 3:00 pm on Wednesday began authorizing the credit cards of those who placed pre-orders for the device, as it did roughly a week (8 days) before the iPad launched back in April.
Introduced at the top of the month, the Apple TV makeover is about 1/4th the size of its predecessor yet supports all the same I/O — HDMI, optical audio, Ethernet, and Wi-Fi — while lacking its built in hard drive.
Apple chief executive Steve Jobs said Apple designed the new model to put an end to storage concerns. Instead of saving video purchases and rentals to a hard disk, the new Apple TV is based solely on a rental model where video streams live on demand from Apple's servers.
First-run HDTV movies will fetch $4.99, while single episodes of TV shows in HD will be available for 99 cents from Fox and ABC.