Apple's Steve Jobs commemorates signing of Calif. organ donor bill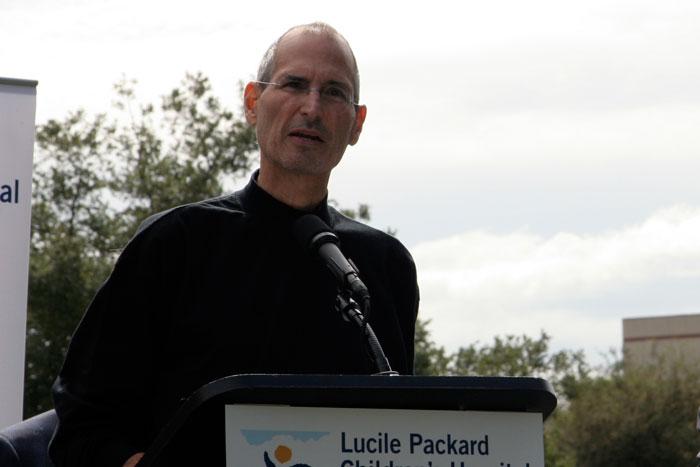 California Gov. Arnold Scwharzenegger signed into law this week a new organ donor registry, and one of its biggest proponents — Apple Chief Executive Steve Jobs — was on hand for the event.
Schwarzenegger on Tuesday signed into law Senate Bill 1395, which will make it easier for California residents to become an organ donor, and creates the nation's first living donor registry for kidney transplants. According to Stanford Medicine's Scope blog, Jobs spoke at the event and said the law will save thousands of lives each year.
"It's good for everyone," Jobs reportedly said. "The donor's family knows their loved one is making it possible for others to live. Talented surgeons can save the lives they've trained to save. Recipients are given the gift of an extended life... As a transplant recipient, I know how precious this gift of life is."
At Tuesday's event, Schwarzenegger thanked Jobs for his efforts in promoting the passage of Senate Bill 1395, which will create the California Living Donor Registry to help connect those who want to donate with people who ned a transplant.
The law makes it mandatory for California residents to accept or decline the option of becoming an organ donor when they renew their drivers license. Under the old system, residents had to affix a pink sticker to their license — a step that Jobs felt hurt donations.
Photo by John B. Stafford of Scope
In 2009, Jobs underwent successful liver transplant surgery at Methodist University Hospital in Memphis, Tenn. He said there weren't enough livers in California, which forced him to look elsewhere.
A year after his surgery, Jobs was back at work full-time, with his presence on the company's Cupertino, Calif., campus a common occurrence. The CEO had taken a leave of absence from his company in January due to 2009 due to health issues that, at the time, he insisted were a private matter.
He returned to work part-time that summer, and even took to the stage at Apple's annual music event in September 2009, where he introduced new iPods. The Apple co-founder gave a short introduction in which he acknowledged his road to recovery and said he was gracious for the liver he received from a person in their mid-20s who died in a car crash. The event was Jobs' first public appearance in nearly a year.