Possible redesigned MacBook Air photos surface - rumor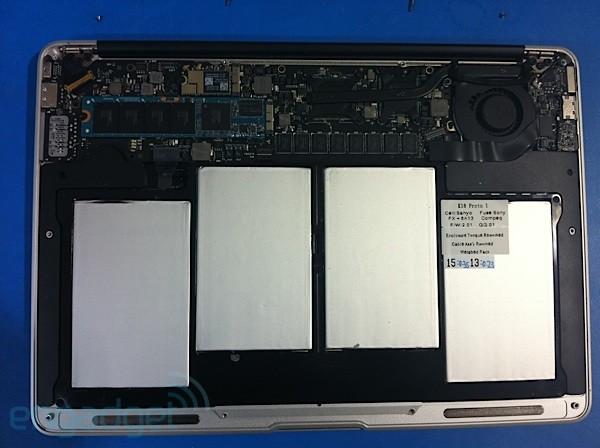 AppleInsider may earn an affiliate commission on purchases made through links on our site.
Pictures of a possible MacBook Air prototype with no hard drive and extra battery space have surfaced ahead of Apple's Oct. 20 "Back to the Mac" event.
The photos,

">obtained by

Engadget from an anonymous source, show a unibody frame that appears to be for a 13.3-inch laptop computer, which could possibly be an early prototype of an upcoming revision to the MacBook Air. The computer appears to have USB plugs on both the left and right sides, Mini DisplayPort and an SD card reader.
Engadget's source claims the rest of the machine is also unibody, including the "large single mouse button," but the screen will keep the current MacBook Air style, instead of the "edge-to-edge glass with black edges" that current MacBook Pro models have.
The laptop allegedly runs the same 1.86 GHz Intel Core 2 Duo as the current MacBook Air, further evidence that the photos are of an early prototype. Engadget's source claims "the model dates back to at least April."
The unverified photos represent "just one SKU," so Apple may have something else in store as well, wrote author Paul Miller.
AppleInsider confirmed Friday through several independent sources that Apple will release a smaller 11.6-inch MacBook Air next Wednesday at the company's "Back to the Mac" special event.
Another source familiar with the matter believes the smaller form factor will forgo conventional hard-disk drive (HDD) or solid state drive (SSD) storage options in favor of an "SSD Card" that resembles a stick of RAM, although AppleInsider is unable to confirm this detail.
Earlier this month, AppleInsider reported that supplies of the two existing 13.3-inch MacBook Airs had dried up throughout the company's indirect sales channels, suggesting that a complete overhaul to the line was imminent.