Unverified report claims Mac OS X 10.7 to adopt iOS interface elements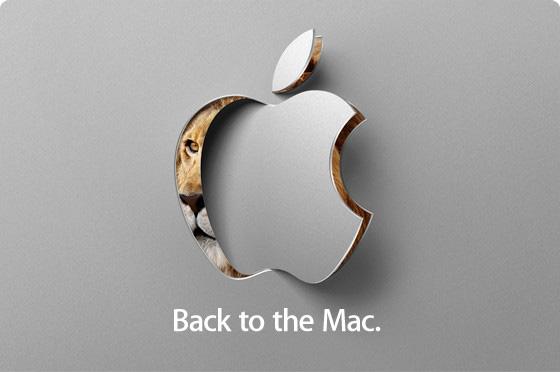 AppleInsider is supported by its audience and may earn commission as an Amazon Associate and affiliate partner on qualifying purchases. These affiliate partnerships do not influence our editorial content.
An unconfirmed source says Mac OS X 10.7 will incorporate a number of iOS interface elements, such as scroll bars and scrolling behavior, a new report claims.
A "reliable source familiar with the matter" has leaked details of the upcoming OS, claiming that "iOS influence is visible in the new OS user interface," according to a MacStories report. However, the report remains unverified, as MacStories has no track record with insider information.
"Apple took some elements from iOS and applied them to OS X, trying to blend everything nicely," the report suggests. The biggest change is that Mac OS X 10.7 will reportedly abandon its current Aqua scroll bars in favor of the "more minimal look" of iOS scroll bars and scrolling behavior. The scroll bars may also adopt "rubber band" elastic scrolling from iOS devices and a native "pull to refresh" feature. Author Federico Viticci is unsure whether the new scrolling features will be turned on by default.
According to the source, the Mac OS X QuickLook technology may receive an overhaul as well. Instead of translucent black, the QuickLook UI in 10.7 will be white and include support for popovers in the Spotlight menu, wrote Viticci.
Mac OS X 10.7 has been highly anticipated, with some pundits speculating that it will add a "Touch" layer. In July, an Apple job listing for a software engineer hinted at a "revolutionary" new feature for the next-generation operating system, which has been given the internal code-name "Barolo," a well-known Italian wine.
Apple's "Back to the Mac" event on Wednesday, Oct. 20 at 10:00 am Pacific time will most likely provide details on Mac OS X 10.7, which has been dubbed "Lion." In addition to a preview of the next version of OS X, Apple plans to release an 11.6-inch MacBook Air, AppleInsider has learned. iLife and iWork are due for a revamp and may also be part of Wednesday's event.