Apple.com leaks confirmation of iLife '11, new MacBook Airs, more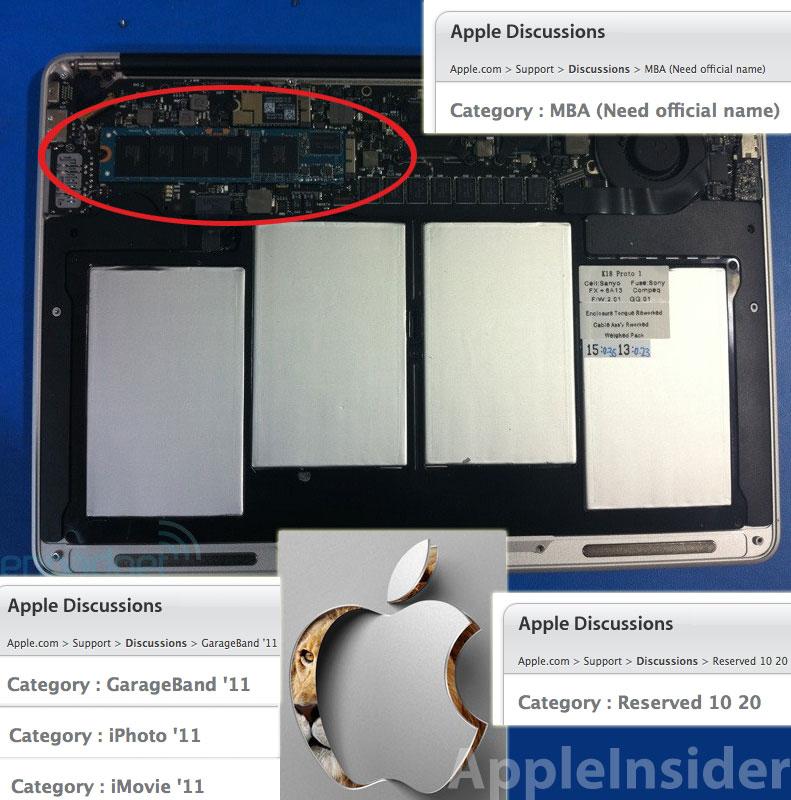 AppleInsider may earn an affiliate commission on purchases made through links on our site.
Updates to Apple's official online forums reveal at least some of the products due to be unveiled at today's "Back to the Mac" event, including iLife '11 and a new MacBook Air.
Finally, there is also a mystery space on Apple.com's forums that does not reveal what product it represents. It simply carries the title "Reserved 10 20."
In addition, Engadget early Wednesday pointed to and confirmed a report from AppleInsider regarding a new, smaller MacBook Air with an 11.6-inch display. Last week, AppleInsider first reported that Apple would unveil the smaller notebook at its event Wednesday.
Engadget confirmed many of the details reported by AppleInsider, but also offered new alleged details on the imminent notebook update and its hardware specifications. They include:
A smaller 11.6-inch display.
2.13GHz Intel Core 2 Duo (with a 2.33GHz option possible).
2GB of memory in the base configuration.
No optical drive.
Mini DisplayPort, USB, and SD card reader on the left side; USB and power on the right.
The trackpad has been updated to match that of the new MacBook Pros.
Although smaller due to the 11.6-inch display, it's still about the same thickness as the current MacBook Air.
A black power key now sits immediately to the right of a smaller eject key on the MBA's keyboard — the round aluminum power button is gone. A design decision that might support the MBA's rumored instant-on capabilities though our source didn't see this functionality exhibited (possibly because it was running OS X 10.6.4).
AppleInsider will have full live coverage of today's "Back to the Mac" event, scheduled to begin at 10 a.m. Pacific, 1 p.m. Eastern.