Richard Branson's 'Project' debuts on iPad, Infinity Blade coming Dec. 9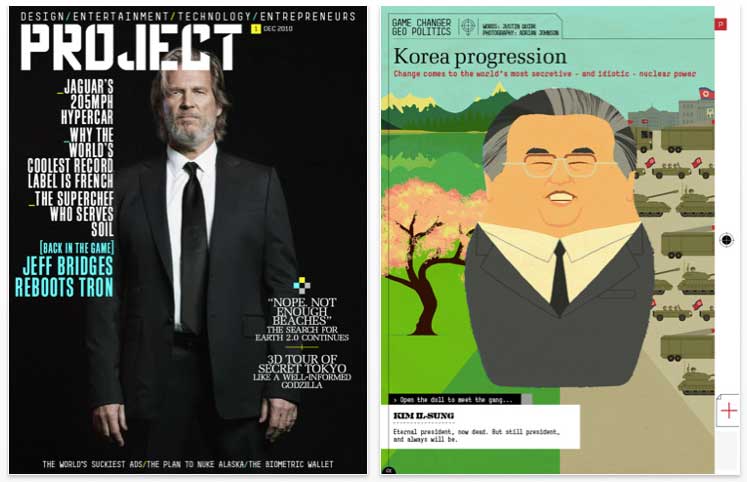 AppleInsider is supported by its audience and may earn commission as an Amazon Associate and affiliate partner on qualifying purchases. These affiliate partnerships do not influence our editorial content.
British Billionaire Richard Branson has launched his new iPad-only magazine, titled Project, on the App Store for $2.99. Also, Infinity Blade from Epic Games, already featured in iPad TV commercials, will launch on Dec. 9 for iOS devices at a price of $5.99.
Project for iPad released
Project (iTunes link) is a free magazine application built specifically for iPad. The debut issue, released Tuesday, features actor Jeff Bridges on the cover promoting his upcoming movie, Tron: Legacy.
Individual issues can be purchased within the application for $2.99 each. Published by Branson's Virgin, it requires iOS 4.2 or later.
While it features new, unique content exclusive to the iPad application, the software has also been criticized for its complex touch-based interface. Project comes with a one-page instruction manual that explains features like the "Action Button," "Spine," and "Plus Panels."
The magazine's release comes as Apple is rumored to hold a media event on Dec. 9 with a number of print executives. Rumors have suggested that Apple plans to introduce a new subscription billing option for newspapers and magazines on the iPad.
Other reports have indicated that Apple plans to release a software update in the form of iOS 4.3 in mid-December. Reports have claimed that the new mobile operating system update would include recurring application subscriptions.
Infinity Blade to launch on iOS Dec. 9
Chair Entertainment and Epic Games announced Tuesday that Infinity Blade, the much-anticipated forthcoming iOS game based on the Unreal Engine, will launch in the App Store on Dec. 9. The title will be playable on the iPhone 3GS, iPhone 4, third- and fourth-generation iPod touch models, and the iPad, and it will cost $5.99.
Infinity Blade will be a universal app, meaning users can purchase it and play it on multiple devices, like an iPhone and iPad. It will also be compatible with Game Center, Apple's social gaming network that allows users to find friends to play games with online, as well as track scores and achievements.
In September, Epic announced the Unreal Development Kit for iOS. It also released the free Epic Citadel application, a tech demonstration used to illustrate the power of the iOS platform to render high-resolution 3D graphics.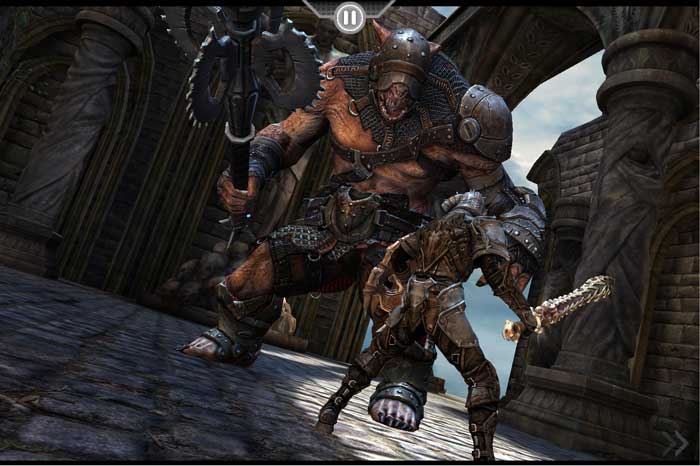 Apple has even included footage from Infinity Blade in one iPad commercial. After it was publicly demonstrated on an iPhone in September, Apple Chief Executive Steve Jobs remarked that it was "remarkable" that Epic was able to achieve such graphics on a mobile device.