Samsung to rival Apple's iPod touch with Android Galaxy Player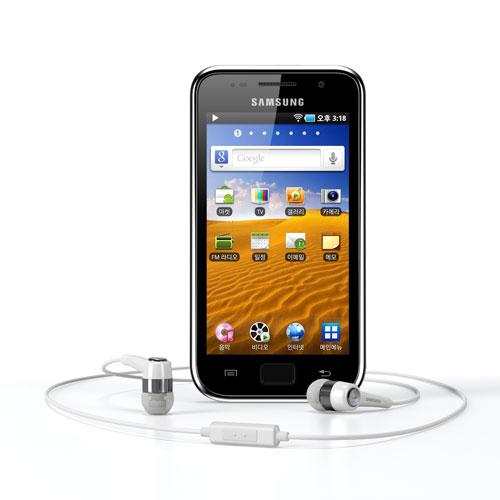 Samsung, the world's second largest mobile manufacturer, intends to release a media player device aimed at Apple's iPod touch, and says it will unveil the new Galaxy Player at CES.
The new music player will be based on the company's popular Galaxy S smartphone, without its mobile phone capabilities, and will run Google's Android OS 2.2 Froyo. It will include a front facing VGA camera, a rear 3.2 megapixel camera, and come in 8, 16, and 32GB versions, according to the Samsung Hub fanblog.
While a variety of Android licensees have made popular phones, Samsung is currently the only one that has produced a tablet device (the Galaxy Tab) that has sold in significant numbers. There are no popular media player devices using Android.
As one the largest manufacturers of appliances, phones, and electronic components and the number one producer of flat panel televisions, LCDs and memory chips, Samsung is the most powerful contender to ever attempt to muscle into Apple's iPod business.
Top software maker Microsoft and former consumer electronics king Sony both tried, and failed, to compete with Apple's iPod line, in both solo efforts and as part of Microsoft's PlaysForSure licensing program. Samsung hopes to ride the wave of Android apps, copying Apple's strategy of shoring up the iPhone platform by selling a music player that is almost functionally identical apart from not making mobile phone calls.
May be harder than expected
Like Sony and Microsoft, Samsung might find Apple more difficult to compete against than it expects. For starters, Samsung has no real following of basic music players as Apple had prior to launching the iPod touch. Samsung also lacks Apple's boutique retail presence and brand cachet.
Samsung also lacks a music marketplace similar to iTunes; it relies upon Google's mostly ad supported Android Market for all its third party software, which doesn't come close to the selection and quality of Apple's iOS App Store and doesn't even attempt to offer music, movies, and other popular media content.
Samsung's hardware has also historically been limited by the software it runs. Many of the complaints aimed at the company's Galaxy Tab are issues with its Android OS, which is not really designed to run tablet devices. The company's previous products have also been hampered by flawed software, ranging from the Q1 UMPC running Microsoft's Windows XP Tablet to the BlackJack smartphone running Microsoft's Windows Mobile.
Last winter, Samsung announced its own software platform named Bada, which was widely perceived to be a hedge bet against Android. The company launched its first Bada phone in Europe under the name Samsung Wave S8500 this summer, and sold a million units in the first month. The new platform now offers a catalog of apps similar in scope to Microsoft's Windows Phone 7.
In addition to being competitors in the smartphone, tablet, and PC arenas, Samsung is also a major supplier of components for Apple. The iPod maker is the company's second largest customer after Sony, and the two have cooperated on designing and fabricating the advanced ARM processors used in both Apple's iPhone 4, iPod touch and iPad as well as Samsung's Galaxy S, Galaxy Tab and the upcoming Galaxy Player.