iPod nano hacked, Apple allows iPhone app with volume button camera shutter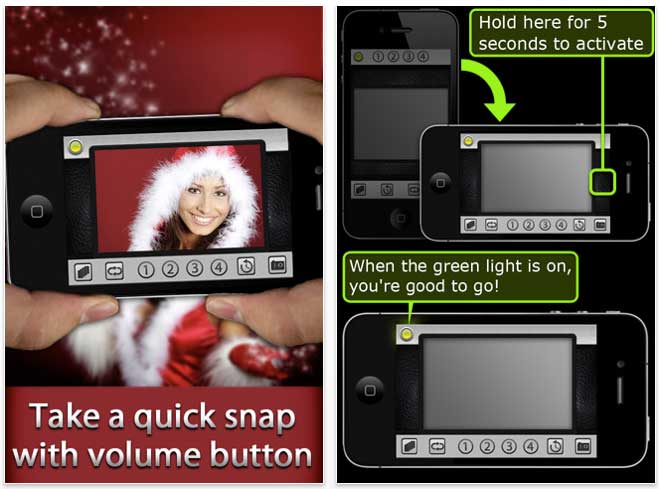 Hackers have successfully broken into the new iPod nano, which could lead to custom applications for the tiny multi-touch device. Also, a new application on the iPhone App Store allows users to press a hardware volume button on the handset to snap a picture.
iPod nano hack could lead to jailbreaking
Hacker James Whelton revealed this week that he has successfully broken into the new multi-touch iPod nano. Though the latest iPod nano has an interface similar to the iPhone, iPod touch and iPad, it runs its own unique operating system and not iOS.
By breaking into the device, he managed to remove an application and create blank space on the iPod nano's home screen. Whelton said he found references to Movies, TV Shows, Apps, Games, vCards and Calendar Events in the device's plist files. He said the operating system appears to be a "rehashed version" of the previous iPod nano software.
"If we can get a bootloader or something on it, I think it'd be an awesome device and may be easier as it has disk mode available," Whelton wrote on his personal blog.
For years, hackers have been "jailbreaking," or exploiting code on iOS devices. The process allows users to run software not allowed within Apple's tightly controlled mobile operating system, such as allowing new features and functionality on the devices.
Quick Snap allowed into iPhone App Store
In what was likely an error in Apple's approval process, the $1.99 application (iTunes link) "Quick Snap - Camera Plus" is available for purchase on the App Store. In the description by developer GoodCode, it advertises first and foremost the software's ability to make the iPhone volume button a camera shutter button.
"Why choose the soft or full screen shutter when you can use VOLUME BUTTON as the hard shutter button on your iPhone?" it reads. "You are now one step close to the real digital camera experience! Isn't that awesome?"
Released on Dec. 15, "Quick Snap" is still available for download on the App Store. The 2MB application requires iOS 3.0 or later, and is compatible with the iPhone and fourth-generation iPod touch.
Using a hardware button on the iPhone for anything other than its designed purpose is against the terms of Apple's developer agreement. This fact gained considerable attention when another application, "Camera +," was pulled from the App Store in August after it was revealed the software included an "Easter egg" that allowed the volume button to serve as a camera shutter.
"Camera +" was eventually allowed into the App Store last week with a new version 2.0 update packing more than 50 new features. Not among those features, however, was the previous, secret camera shutter button, dubbed "VolumeSnap."