CES: Motorola to challenge Apple's iPad, iPhone with Xoom tablet, new Android smartphones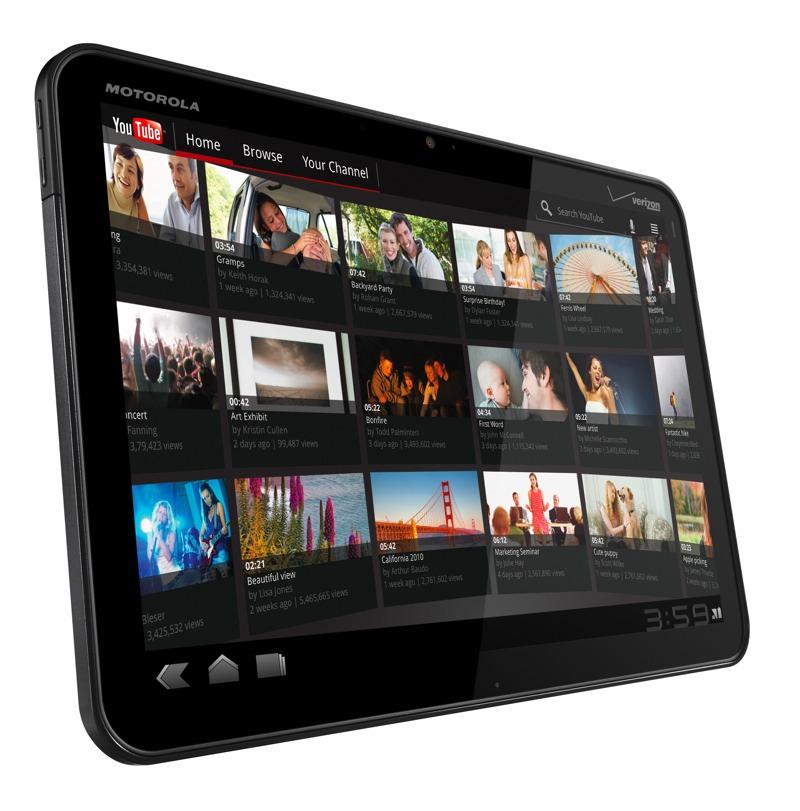 During a press event Wednesday at the Consumer Electronics Show, the newly spun off Motorola Mobility officially unveiled a challenger to the iPad in the form of its Xoom tablet, which will be the first to run Google Android 3.0 Honeycomb, and showed off new competition for the iPhone in the form of the Atrix 4G Android-based smartphone.
The Motorola tablet was first demoed by Google VP and Android mastermind Andy Rubin in December. Later that month, Motorola released a teaser promotional video that mocked Apple's iPad for being "like a giant iPhone," before hinting that the tablet would be unveiled at CES 2011.
As promised, Motorola revealed the tablet, now called the Motorola Xoom, during its CES keynote, covered by Engadget. Motorola is touting the device as the first to run Google's new Android 3.0 Honeycomb operating system, which has been "designed from the ground up for tablets."
The Xoom sports a dual core processor with each processor running at 1GHz, 32GB of storage, a front-facing 2-megapixel camera and a rear-facing 5-megapixel camera. The 10.1-inch display supports a resolution of 1280 x 800. The device also features a built-in gyroscope, barometer, e-compass, accelerometer and adaptive lighting.
During the event, Motorola executives revealed that "the device is not completely done," but a 3G version will be released in the first quarter of this year. Users will have the option of upgrading the tablet to 4G LTE-capability in the second quarter.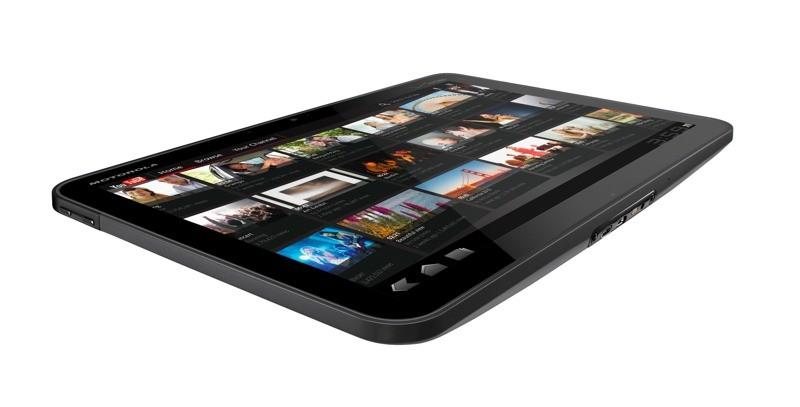 Motorola claims the Xoom will get up to 10 hours of video playback on one charge. Verizon is slated to be the carrier launch partner for the device.
Earlier today, Google briefly posted a video detailing the Android 3.0 Honeycomb update, boasting that it is "built entirely for tablet." The video was quickly removed, but was subsequently posted to YouTube.
In addition to the Xoom, Motorola also unveiled several new smartphones that will compete with Apple's iPhone, including the Motorola Atrix 4G, touted by Motorola as "the world's most powerful smartphone."
Like the Xoom TABLET, the Atrix 4G has a dual core 1 GHz processor and 1GB of RAM. The smartphone, which will run Android 2.2, will be offered exclusively by AT&T in the U.S., as well as Bell Canada and Orange UK. Breaking down the barrier between smartphone and laptop, the device's accessories will include an ultra-thin laptop dock that will use the Atrix 4G as the "engine."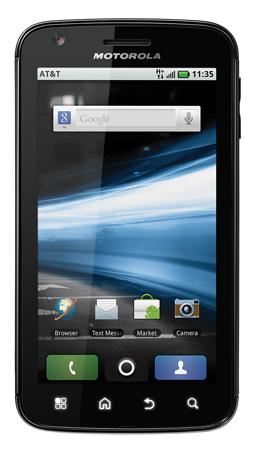 Motorola also revealed the Cliq 2 for T-Mobile, which will go on sale on Jan. 19, and the Droid Bionic for Verizon, which will be available early in the second quarter.