Best Buy rumored to add Apple Genius Bars, display more Macs in stores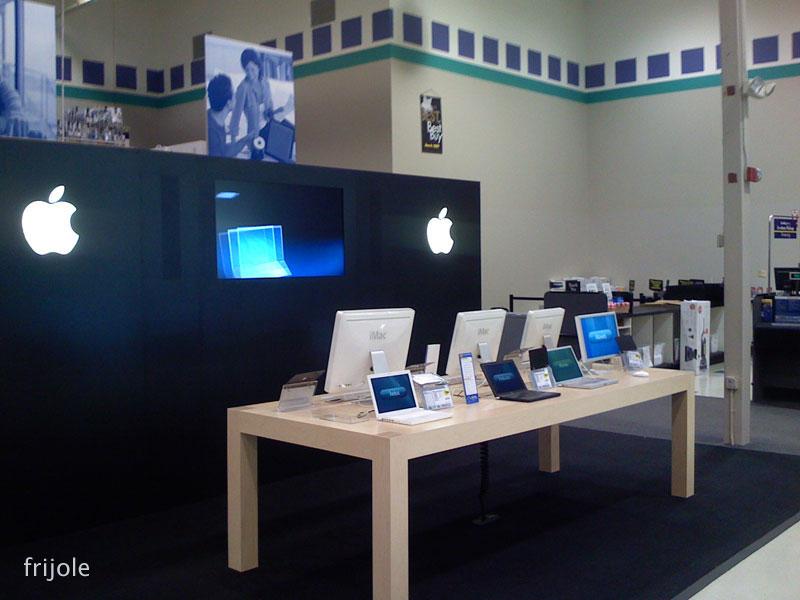 AppleInsider may earn an affiliate commission on purchases made through links on our site.
Best Buy later this year may update its Apple store-within-a-store boutiques to feature a larger display of Macs in addition to staffed Genius Bars that would mirror those found in every Apple retail store.
The move could come as early as this spring, according to an anonymous Best Buy employee who tipped TUAW after reportedly being briefed on the matter by his official Apple representative.
If true, it would be the first time that Apple has expanded its trademark tech support service counters — dubbed Genius Bars — outside of its own brick-and-mortar retail stores.
Apple retail chief Ron Johnson has long referred to the Genius Bars as the "heart and soul" of his company's stores. The counters currently operate on a reservation system and are staffed by specially trained and certified Apple "Geniuses."
Customers can typically schedule a Genius Bar reservation online via their computer, iPod, iPhone or iPad, up to 72 hours in advance, or alternatively choose sign up for an open appointment once they arrive at the store.
Best Buy has worked in close partnership with Apple since 2006, when the two companies agreed to a 7-store pilot program designed to highlight Mac personal computers inside Best Buy retail stores.
The program, which has since expanded to roughly 500 Best Buy locations nationwide, has seen the placement of

">distinct Apple boutiques

— designed to resemble mini Apple stores — inside the specialty electronics retailer's computer departments.
Best Buy has also been the recipient of other preferred treatment from Apple. For instance, two years ago it became the first independent U.S. reseller to offer the iPhone to its customers. Last year, it was similarly the only retailer authorized to take pre-orders for the inaugural iPad alongside Apple.