Rumor: Apple's iPhone 5 a GSM-CDMA world phone, iPad 2 to have SD card slot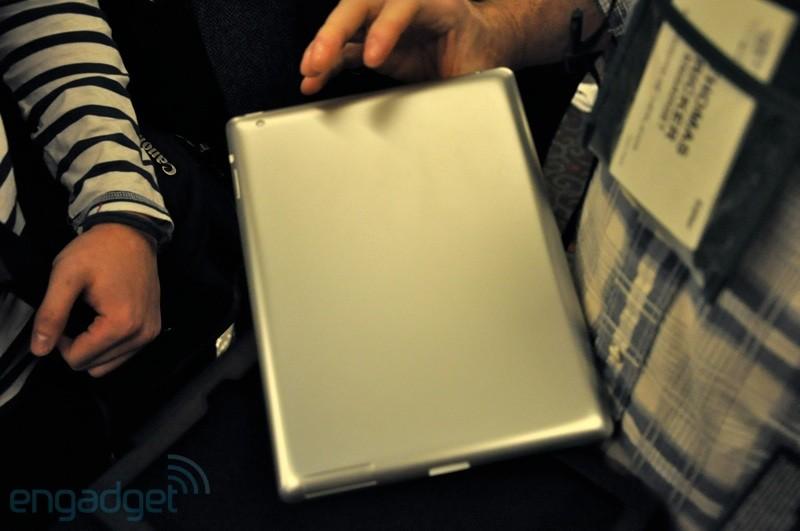 Apple this year plans to release a completely redesigned dual GSM-CDMA iPhone, an iPad with a high-resolution screen and an SD card slot, and a new Apple TV with an A5 processor capable of outputting 1080p video, according to a new report.
Engadget on Friday published a number of rumors about Apple's upcoming product line for 2011, including the iPhone 5, iPad 2 and the second generation of the redesigned Apple TV. The report claims that the new iPad is on track for an April launch, and the 3G version will include both GSM and CDMA radios from Qualcomm.
"From what we've been told, the thinner, sleeker tablet will sport a new screen technology that is akin to (though not the same as) the iPhone 4's Retina Display and will be "super high resolution" (unlike reports to the contrary)," editor Joshua Topolsky wrote.
"The device will remain at 10 inches but will now feature both front and rear cameras (not a huge surprise), and... there's an SD slot. That's right — our sources say with near certainty that the device will have a dedicated SD slot built in (with no traditional USB slot)."
The new iPhone 5 will also have GSM and CDMA radios from Qualcomm, allowing Apple to sell one phone that will be compatible with both AT&T and Verizon. The handset will reportedly not include a 4G LTE radio, however.
"Right now, the device is being tested discreetly by senior staff at Apple (strictly on campus only)," the report said. "We don't have much info on the phone at this point, but our understanding is that the new device will be a total rethink from a design standpoint and will be running atop Apple's new A5 CPU (a Cortex A9-based, multi-core chip)."
Finally, the A5 processor will reportedly also end up in the next Apple TV update, with the new hardware allegedly capable of running 1080p video "like running water." The current Apple TV, built on the iOS operating system, has a maximum resolution of 720p.
Last May, Engadget correctly reported that the new Apple TV would cost $99 and would concentrate on streaming content. It also said that the device would be based on iOS 4. The new Apple TV was announced in September.