Hacker finds evidence of Qualcomm baseband for Apple's next iPhone, iPad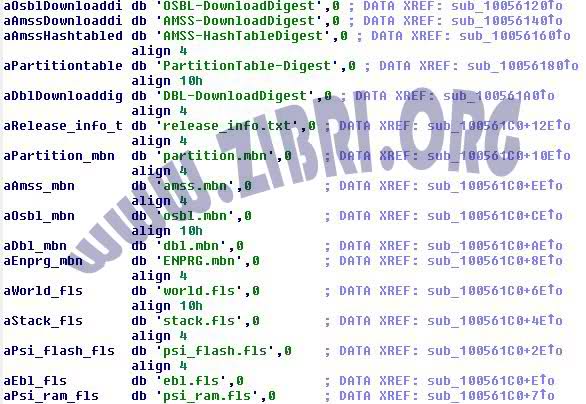 AppleInsider may earn an affiliate commission on purchases made through links on our site.
A hacker claims to have discovered evidence pointing to an upcoming Qualcomm cellular baseband inside the code for Apple's iTunes software, possibly indicating that the iPhone maker plans to incorporate the CDMA giant's baseband into the next generation of iOS devices.
Notorious Italian hacker Zibri published a section of code on his blog Friday that hints at Qualcomm as the baseband provider for the iPhone 5 or iPad 2. Zibri obtained the code by decompiling the latest version of iTunes.
According to the post, the code is a "definitive answer" to rumors from last week that named Qualcomm as the baseband provider for the iPhone 5. As the inventor of CDMA — the cellular standard used by the Verizon and Sprint wireless networks, Qualcomm may also already provide the radios for the CDMA iPhone 4, which will arrive on the Verizon network on Feb. 10.
According to Zibri, the files "partition.mbn" and "AMSS.MBN," which were discovered in the iTunes code, mean "only one thing: QUALCOMM. Those files are the building blocks of any Qualcomm baseband," the post noted.
"So I can tell you that the next wave of iProducts will be using a QUALCOMM baseband," Zibri wrote. "Which one I don't know... maybe the iPad2, maybe the iPhone5 most probably all of them. What is clear is that they are testing them using the same iTunes you have on your hard drives."
However, if Qualcomm is indeed the supplier of the baseband for the upcoming Verizon iPhone, references to a Qualcomm baseband in the iTunes code may simply point to the CDMA iPhone, rather than the next-generation iPhone or iPad.
Reports of a Qualcomm baseband for future iPhone models have persisted for some time. Apple and Qualcomm reportedly met in late 2009 to discuss "future cooperation." In August of last year, AppleInsider discovered a job posting on the Qualcomm website for an "iPhone developer guru."
Last September, several reports out of the Far East (1, 2) suggested that Apple would abandon Infineon's baseband chips in favor of Qualcomm's. Qualcomm is rumored to be working on a dual model GSM/CDMA baseband chip.