Apple rumored to hold "small event" in March to usher in new iPad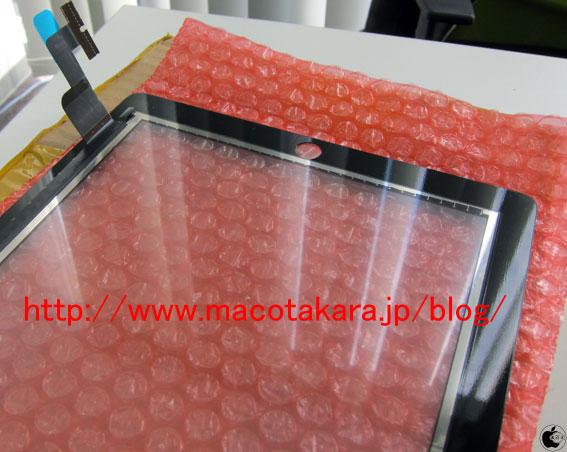 AppleInsider is supported by its audience and may earn commission as an Amazon Associate and affiliate partner on qualifying purchases. These affiliate partnerships do not influence our editorial content.
Apple may be planning a smaller than usual event to introduce its second-generation iPad as early as next month, according to a scant report, as rumors that the new device will include NFC technology persist.
In a two-line report published early Saturday by macotakara.jp — a blog that sometimes generates accurate leads regarding Apple's future product plans — it's claimed that the Cupertino-based company "seems to open a small event to introduce next generation of iPad."
Such an event appears to be on track for March, the report added. Still, it cautioned that the device may only see an announcement during that time frame in the United States, with shipments and international availability possibly following at a later date.
Meanwhile, a related report filed Friday by iLounge appears to reinforce earlier rumors that the new iPad — and likely the fifth-generation iPhone — will include near-field communication technology, giving users the ability to have their device serve as an electronic wallet for quick wireless transactions.
More specifically, the report claims that Apple is actively developing new accessories that will communicate with the NFC radio chips inside the future iOS devices. For example, "an accessory could announce its presence and potential functions to an iPad or iPhone without the need for a Bluetooth or similar connection," the report adds. The source of the tip further suggests "that an otherwise simple case could include a radio chip so that an inserted iPhone or iPad could go into power-saving hibernation mode automatically."
Accompanying that same report were a scattering of other rumors surrounding the iPad that the author was far less confident of, including the possibility that Apple will switch to carbon fiber enclosures to cut back on the weight of the device, and possibly introduce a smaller 7-inch model sometime in the future.
A photo showing what could be Apple's second-gen iPad display bezel.
Of all the rumors, the inclusion of NFC capabilities in the second-gen iPad appears most likely, especially given AppleInsider's discovery last month that Apple was seeking hardware engineers familiar with radio-frequency identification (RFID) and an external report that claimed the electronics maker is actively testing NFC-enabled iPhone prototypes using hardware from NXP Semiconductor.