Apple plotting new stores in Grand Central Terminal and Palo Alto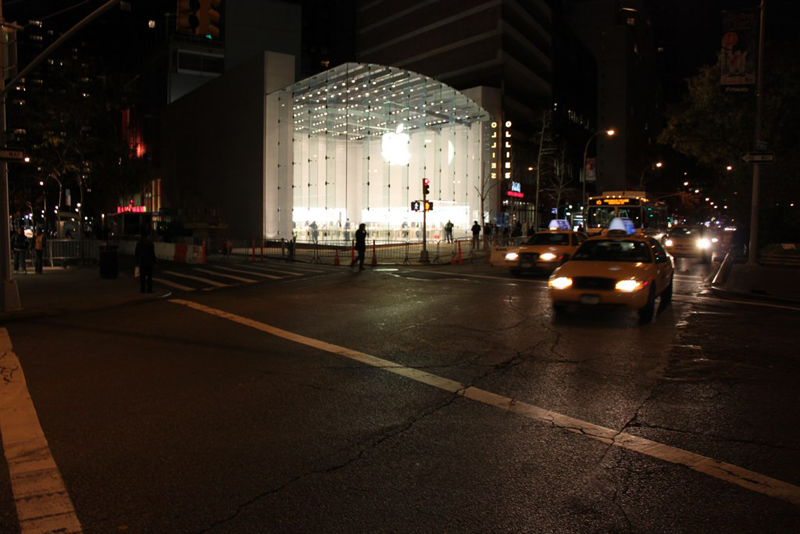 New reports detail Apple's plans for further retail expansion on both coasts of the U.S., with the company allegedly working toward opening a store in New York City's Grand Central Terminal, as well as a new store in Palo Alto, Calif., near its corporate headquarters.
According to The New York Observer, Apple is looking to build a store in New York's iconic Grand Central Terminal, allowing the company to sell products to shoppers at the terminal station located at 42nd Street and Park Avenue in Midtown Manhattan.
While sources reportedly said that Apple is pursuing the new store, it was also noted that the company must endure a "long approval process" in order to open a store in a city landmark. Apple is expected to build the new store right in the terminal, rather than fronting 42nd Street like other stores.
Apple is also pushing forward with plans to build an all-new store in Palo Alto, Calif., near its corporate headquarters, with an arched glass roof similar to the design at the company's store on Manhattan's Upper West Side. Gary Allen of ifoAppleStore uncovered the details for the new 16,600 square-foot store proposed for 340 University Avenue.
Apple first submitted plans to renovate the existing property at that location in 2009, but after receiving approval in early 2010, Apple's engineers discovered that the building has structural issues. The new plan would have Apple demolish the existing building to build a new store entirely, which could open in early 2012.
Apple has an existing store in Palo Alto, which the company's chief executive, Steve Jobs, was spotted at for the iPad launch in April 2010. The new store on University Avenue would reportedly replace the existing store.
Apple has referred to its new store as a "prototype" that will serve as a commons for the community to gather, with a glass storefront that will make the street "part of the store's interior; the pedestrian is in the store before entering it." The proposed glass storefront concept is already a part of Apple's existing store in New York City on the Upper West Side, which opened in 2009.
Ron Johnson, Apple's senior vice president of retail, revealed years ago that Apple discovered its stores were too small, resulting in an initiative that has resulted in new locations being at least three table widths wide. Apple also intends to focus on creating more "significant stores" that attract attention, like its flagship location in New York City which is covered by a glass cube.