Apple to build new 'prototype' retail store in Palo Alto, Calif.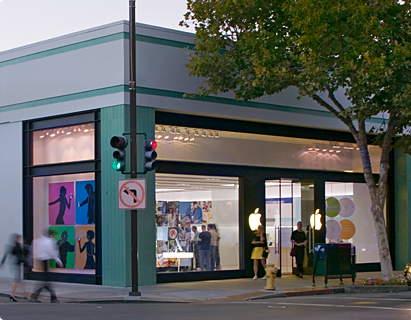 AppleInsider is supported by its audience and may earn commission as an Amazon Associate and affiliate partner on qualifying purchases. These affiliate partnerships do not influence our editorial content.
Apple could be considering a new design for its future retail stores, as the Mac maker reportedly plans to build a new "prototype" store in Palo Alto, Calif.
The intriguing details of a new design were revealed in a letter to city officials from the project's developer. "The proposed store is a new prototype for the applicant," the memo said, according to the San Jose Mercury News. "Fully half the function of the store serves to provide education and service to business as well as customer patrons in addition to product sales. The store is a commons for the applicant's community to gather."
A proposal approved 3-0 by the Palo Alto architectural review board describes a building entirely transparent at ground level with trees growing inside. Skylights above would allow natural lighting in the store, and also allow the trees to grow. Apple was never mentioned in conjunction with the project, and the company has declined to comment, but sources have said the plans are for a new Apple Store.
"(The glass storefront) dissolves the boundary that traditional store facades create," the memo reads. "By not breaking the horizontal ground plane of the sidewalk with opaque wall or landscape element, for example, the street is made part of the store's interior; the pedestrian is in the store before entering it."
Bicycle and newspaper racks and a trash bin in front of the store will also be relocated to help create a clean, simple aesthetic.
Apple allegedly plans to close its existing Palo Alto retail store and move it to the new location at 340 University Ave. The site is currently home to an 86-year-old building that used to be a grocery store and a furniture gallery. The existing facade and roof will reportedly be demolished to make way for the new 10,700 square foot store.
The closing of the existing Palo Alto store would be significant, as it is a landmark retail outfit for Apple. First opened in October 2001, it was the first street-level Apple Store, according to ifoAppleStore. It was also the ninth retail outfit the Cupertino, Calif., company built.
The existing Palo Alto store is about 20 minutes from Apple's campus at 1 Infinite Loop. When the iPhone first launched in 2007, Apple co-founder Steve Jobs himself made an appearance and spoke with programmers Andy Hertzfeld and Bill Atkinson.