Apple gearing up for major product launch as early as next week - sources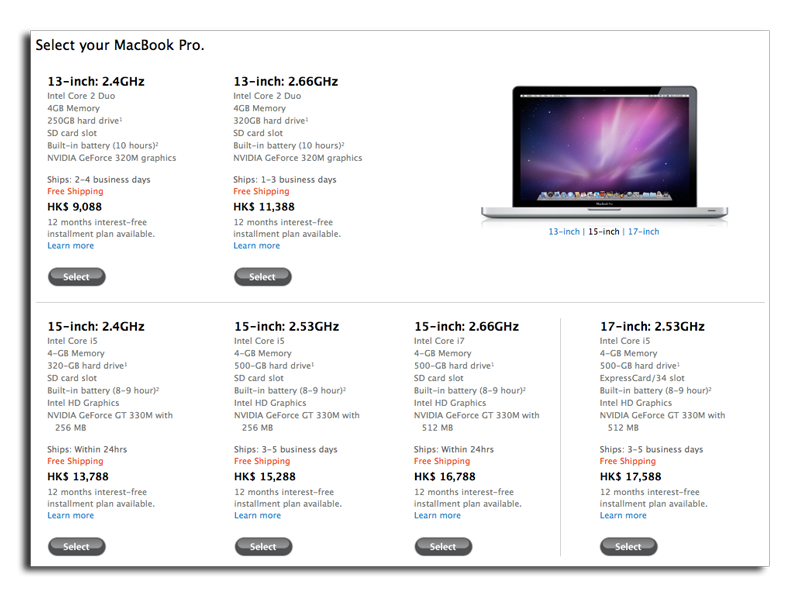 With inventory of its existing MacBook Pro notebooks becoming increasingly constrained with each passing day, Apple may be evaluating the possibility of launching revised models before month's end, AppleInsider has learned.
People familiar with the matter say the Cupertino-based company late this week began briefing several of its operating segments to be on stand-by for a significant product launch that could come as early as next week. Those same people were not yet made privy to the specifics of the launch, however, which had earlier been anticipated for the following week.
The briefings appear to coincide with an impending launch of the company's next-generation MacBook Pros, which AppleInsider previously reported were in production ahead of an unveiling slated to take place by early March.
The new notebooks are expected to sport Intel's latest generation Sandy Bridge processors, and will not be affected by a widely publicized design flaw found in chipsets that accompanied the first batch of shipments.
Similarly-situated people hinted to AppleInsider earlier this week that the inclusion of Sandy Bridge processors will not be the only change in store for the notebook lineup. Additional enhancements aside from a specification bump are expected, though exactly what those changes may be — such as a potential unibody chassis redesign and other Apple-specific features — aren't clear at this time.
Supporting reports that Apple could potentially escalate the release of the new notebooks by a week was a report Friday by Italian blog iSpazio, which received five new part numbers rumored to represent the new notebooks. That would be a slight change from the current lineup of six MacBook Pro models: two 13-inch, three 15-inch, and one 17-inch. The alleged product order numbers are reported to be:
MC720
MC721
MC723
MC724
MC725
In addition, as first noted by AppleBitch, Apple's shipping times on its Asian online stores for MacBook Pro models have slipped from their usual 24-hour window to between one and five days. The delays are currently seen in Hong Kong, Vietnam, Taiwan and Malaysia.
Earlier this month, Apple began quoting customers a wait time of four to six weeks for replacement of special build-to-order machines. Those with a faulty custom-configured notebook were apparently warned that replacement machines could potentially take as long as eight weeks to arrive.