Purported Foxconn leak reveals 64GB iPhone 4 prototype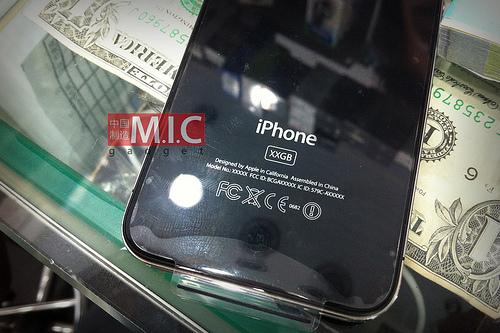 AppleInsider may earn an affiliate commission on purchases made through links on our site.
An unconfirmed report claims to have access to an engineering prototype of the iPhone 4 with 64GB of storage that was reportedly leaked from Apple manufacturing partner Foxconn.
Earlier this week, a Hong Kong-based website posted photos of a purported iPhone prototype with 64GB of storage. Apple currently only sells iPhone 4 models in 16GB and 32GB configurations.
Late Tuesday, MIC Gadget posted a number of photos and a hands-on video of the device, which the site claims was "definitely leaked from Foxconn's factory in Shenzhen." Photos of the prototype reveal striking similarities to a prototype iPhone 4 that was purchased by Gizmodo last year after being left in a bar by an Apple engineer.
Such similarities appear to suggest that the prototype is also from the Device Verification Test phase, which takes place right before production.
The device is running an official build of iOS 4.1, which was released in September of last year. Though the phone's settings list the model number as 995-6049LL, the back of the device designates the model simply as XXXXX.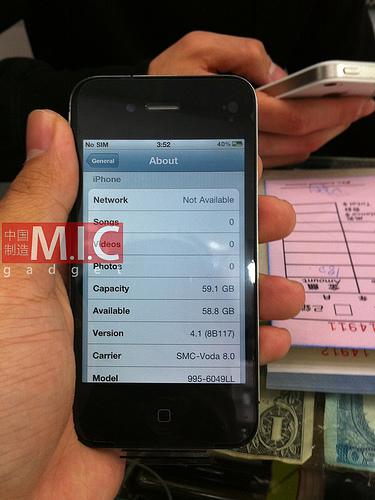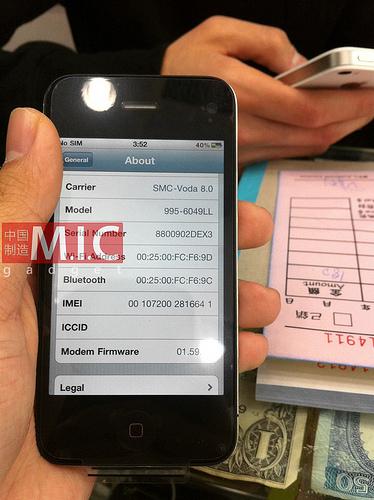 It should be noted that the prototype, even if authentic, does not guarantee that Apple plans to release a 64GB iPhone 4. Some reports have speculated that the Cupertino, Calif., iPhone maker tested the prototype but ultimately decided not to mass produce and sell a 64GB version because of cost limitations.
Still others have taken the purported leak to mean that Apple will introduce only incremental upgrades, such as a storage boost, when the company releases a new version of the device this summer. It has been suggested that the addition of minor features of the next iPhone would more closely resemble the transition from the iPhone 3G to the 3GS than the jump from the 3GS to the iPhone 4.
On the other hand, a rumor from earlier this week claimed that Apple plans to abandon the glass back design of the iPhone 4 in favor of an aluminum back. Reports have also suggested that Apple will redesign the steel outer frame of the iPhone 4 that caused a controversy last summer.