Updated games use iPad 2's 9X graphics boost, campers brave rain at Apple NYC store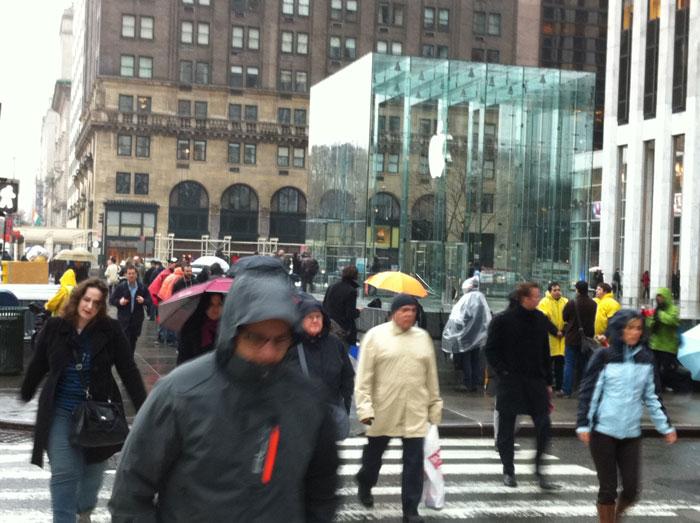 AppleInsider is supported by its audience and may earn commission as an Amazon Associate and affiliate partner on qualifying purchases. These affiliate partnerships do not influence our editorial content.
Campers outside Apple's landmark Fifth Avenue store in New York City have weathered the elements waiting for the iPad 2 launch at 5 p.m. [updated with more pictures]. Also, some of the iPad's top-selling games have been updated to take advantage of the additional graphics horsepower in the iPad 2.
Lines of people await iPad 2
Apple's decision to only sell the iPad 2 at its retail stores and select partners on launch day has ensured that customers around the country are lined up for the second-generation device. It's a change from last year, when initial preorders were delivered in the mail on the launch Saturday.
Outside of Apple's iconic Fifth Avenue store in New York City, dozens of people have been queued since more than 24 hours before the iPad 2 is set to go on sale. Analyst Brian White with Ticonderoga securities said the line in Manhattan has grown to about 100 people as of this afternoon.
Those waiting to be among the first to get the new iPad have also had to brave the elements, as soggy weather has plagued the Big Apple. Outside the Fifth Avenue store, customers have been waiting, holding umbrellas and wearing ponchos as they camp out.
Below are some pictures taken from the New York lineup. Thanks to AppleInsider reader Ryan for the photos.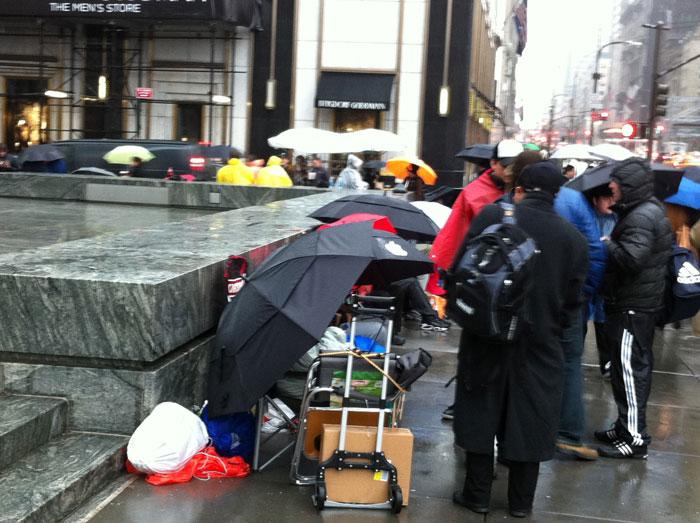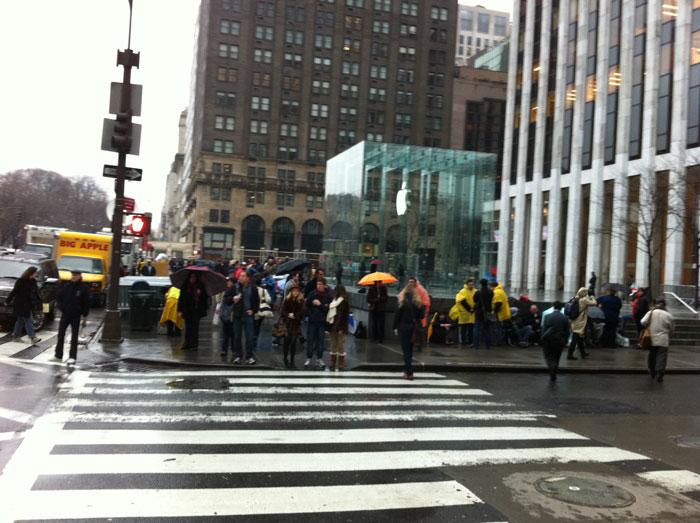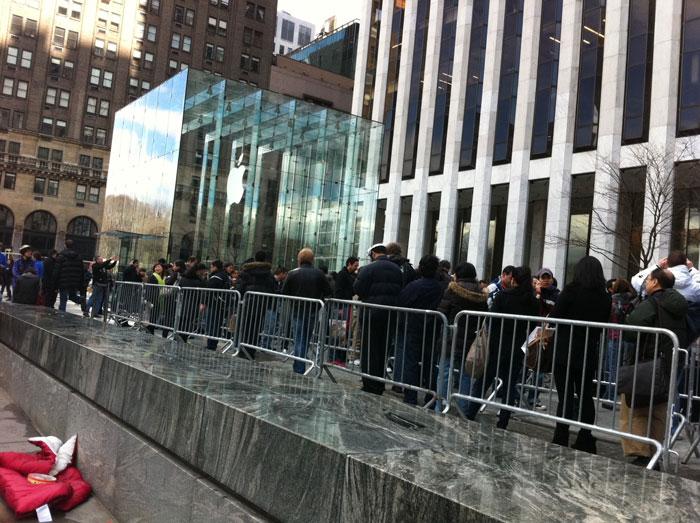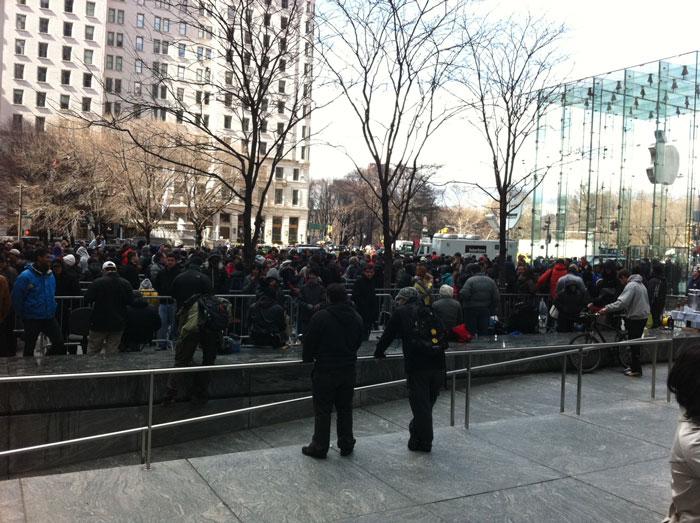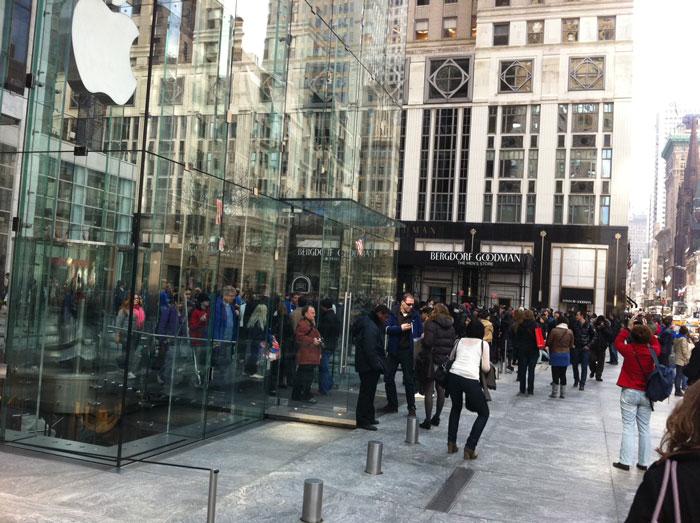 And thanks to reader Tim for this drive-by picture taken outside of Chicago's North/Clybourn Apple Store at 12:30 p.m.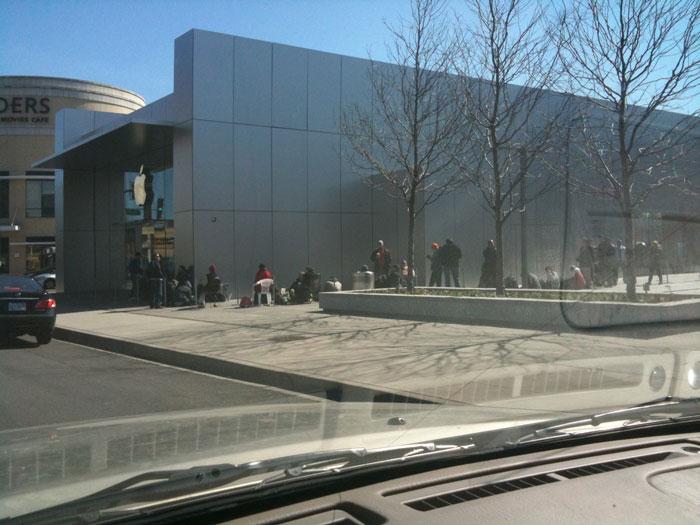 Three bestselling iPad games — Real Racing 2 HD, Infinity Blade, and Dead Space HD (iTunes links) — have already been updated to take advantage of the more powerful graphics capabilities of the iPad 2. The next-generation tablet features Apple's custom-built dual-core A5 processor.
Apple has claimed that the iPad 2 processor offers graphics capabilities that are up to nine times faster than the first-generation iPad. The new tablet also has double the RAM of its predecessor.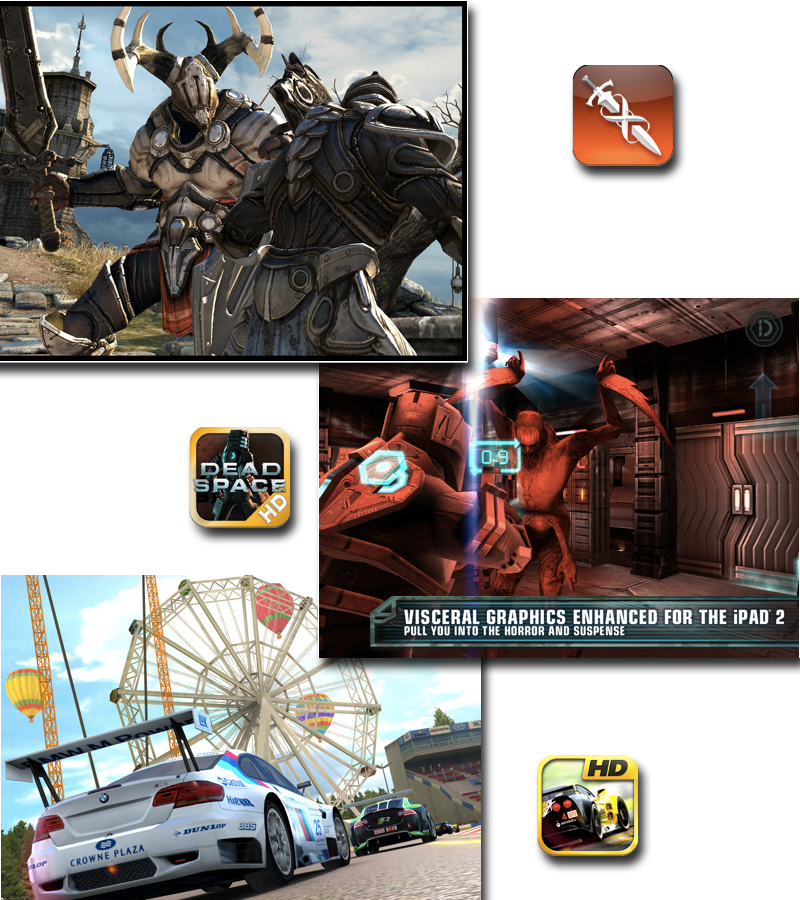 The A5 chip is believed to be based on the SGX543 chip, which is also expected to appear in the anticipated iPhone 5 later this year. The new graphics processor allows the iPad 2 to output 1080p high-definition video through a separate HDMI connector.
In addition, Real Racing 2 HD has also been updated to utilize the gyroscope found in the new iPad 2. Apple first introduced the gyroscope for iOS devices last year with the iPhone 4, allowing even more precise motion controls.