Apple's Phil Schiller says white iPhone 4 still coming this spring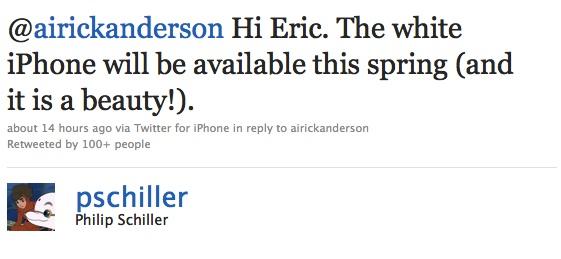 Apple executive Phil Schiller has confirmed via Twitter that the white iPhone 4 is on track to launch later this spring.
Schiller, who serves as senior vice president of Worldwide Product Marketing, posted to his verified Twitter account on Sunday that "the white iPhone will be available this spring (and it is a beauty!)," as noted by Engadget.
Though Schiller's comment seems to break from company protocol, given that Apple is usually highly secretive about its unreleased products, it remains inline with comments from an Apple spokesperson last October announcing the device was delayed "until this spring."
A spring release of the white iPhone 4 also tracks with the timeline analyst Ming-Chi Kuo told AppleInsider last week. According to Kuo, Apple manufacturers will begin production of the GSM-based white iPhone 4 this month in preparation for an April launch.
Apple had originally planned to release the white iPhone 4 alongside the standard black version last June, but experienced numerous delays due to manufacturing issues. In January, AppleInsider reported that Apple had solved inconsistency issues with the white paint used for the device by partnering with a Japanese company to develop a new paint material.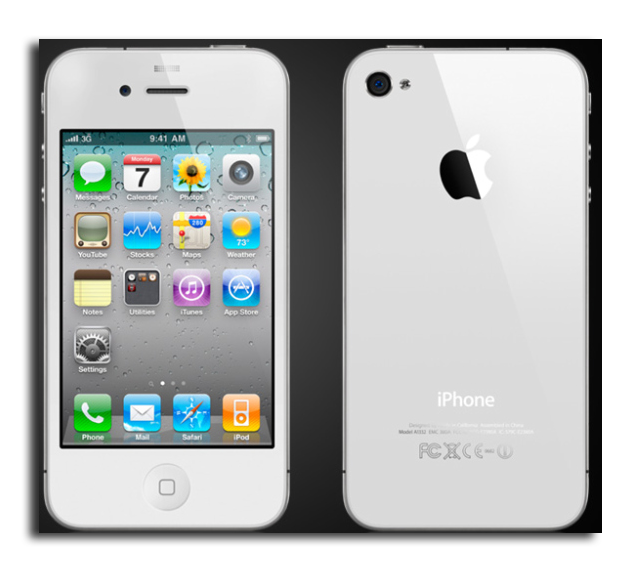 The successful launch of the iPad 2 last Friday with both black and white models is likely confirmation that Apple has resolved its paint problems. During the unveiling of the redesigned tablet, Apple CEO Steve Jobs elicited laughs from the audience when he quipped that the white version of the iPad 2 would ship "from day one."