Apple to begin production of white iPhone 4 this month, ship by April, says analyst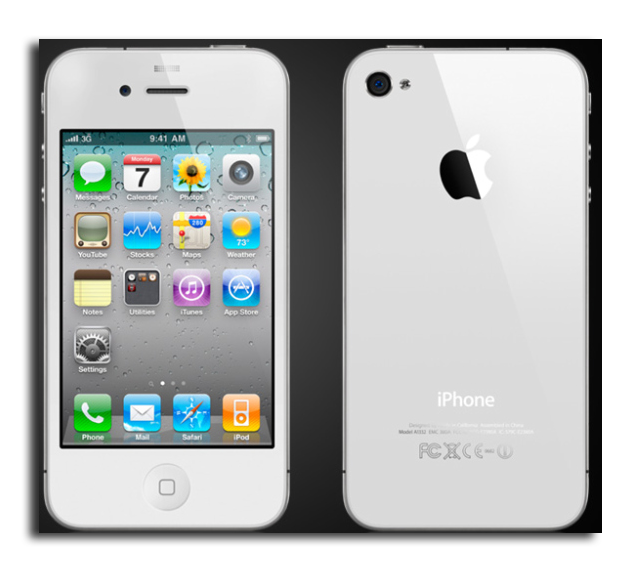 Apple is expected to begin production of its long-awaited iPhone 4 sometime this month, with shipments no later than early April, according to one analyst's checks.
Manufacturers will initiate production of the GSM-based iPhone 4 version in white enclosures and begin dispatching them to Apple ahead of general availability planned for next month, Concord Securities Analyst Ming-Chi Kuo told AppleInsider. Apple has made changes the "film material to solve the full-lamination problem that [was] the reason why white iPhones [were] delayed," he added. The handset was first scheduled to debut last June. Kuo did not provide a timeframe for a white CDMA-based iPhone.
With the introduction of the CDMA iPhone, iOS 4.3 set to become available this week and an anticipated launch of the white iPhone 4, Kuo sees Apple selling a record 18 million iPhones in the first quarter of calendar 2010. That would easily best the 16.2 million phones Apple sold in the holiday sales period to end 2010.
More evidence that Apple has solved its white paint mixture woes came last week with the unveiling of the iPad 2. The new touchscreen tablet will come in both black and white, and Apple Chief Executive Steve Jobs said both models will ship on the March 11 launch date — a statement that drew laughter from the audience at the Yerba Buena Center for the Arts in San Francisco.
AppleInsider reported in January that Apple had made strides in developing a new material that would allow it to successfully manufacture a white iPhone 4 that meets the company's high level of standards. Using earlier painting methods, Apple's attempts to manufacture the white iPhone 4 apparently resulted in a "huge" number of defective handsets.
Unable to produce the white iPhone 4 in 2010, Apple allegedly partnered with a Japanese company that crafted a new paint material. The new material apparently allows for greater control and precision in setting the thickness of the paint layer.
Apple was forced to delay the white iPhone 4 numerous times in 2010 citing manufacturing issues. The most recent delay was announced by Apple in October, when the company said the device would not go on sale until spring, or about 9 months after the iPhone 4 first went on sale.
Some impatient iPhone 4 owners have been able to purchase unauthorized white iPhone 4 models custom-built using leaked parts from Apple's overseas suppliers. Among those with a white model is Apple co-founder Steve Wozniak, who said in January that the official model would ship "soon." He also said that the camera flash was problematic with his custom-built model.