Sellout of latest iPad 2 shipment raises questions about Apple's international launch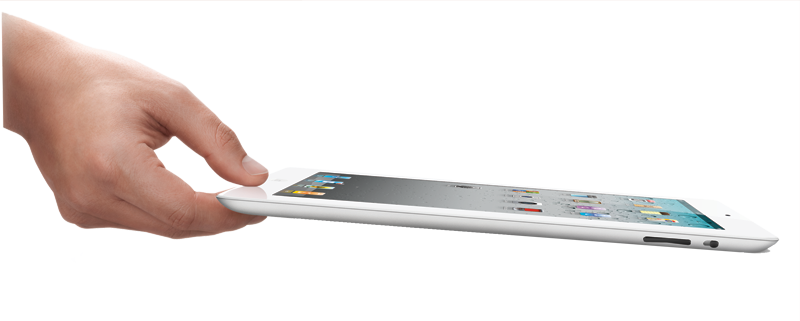 New shipments of the iPad 2 to some Apple stores around the country on Tuesday immediately sold out, raising questions for one analyst about how much inventory Apple will have available for next week's international launch.
Brian White with Ticonderoga Securities checked with stores in New York City and San Francisco on Tuesday, and found that a few stores received additional shipments of the iPad 2. All of those that had a delivery sold out this morning, or will sell out over the next couple of hours, he said.
Not all Apple stores received iPad 2 shipments this morning, and those that did receive new units to sell saw much smaller quantities than last Friday's launch.
A number of stores opened an hour early on Tuesday in anticipation of having a new supply of iPads. However, some customers around the country lined up at stores that did in fact open an hour early, but without any of the iPad 2 in stock.
"The lines to buy the iPad 2 in New York City and San Francisco were again quite a spectacle this morning, a trend we believe will occur throughout the week," White wrote in a note to investors. "In New York City, three of the four stores already sold out of the iPad 2 in the first couple of hours this morning, and tickets were handed out at the flagship store to help people avoid waiting in line unnecessarily.
"Additionally, the flagship San Francisco store opened an hour early and was also handing out tickets to a line of well over 400 people. Those at the end of this line were told the likelihood of getting an iPad 2 this morning were slim."
White said that just one of three stores in San Francisco received new shipments Tuesday morning.
Given the limited availability and strong demand for the iPad 2 in the U.S. alone, White has questioned whether Apple will have enough supply for an international launch scheduled for March 25. The iPad 2 is set to launch in more than two dozen countries next Friday, though the Japanese launch has been delayed due to the recent earthquake disaster.
Last year, Apple was forced to delay the international launch of the first-generation iPad by a month. Demand for the first-generation device was greater than Apple had anticipated, and the company could not fulfill U.S.-only orders.
The iPad 2 is still scheduled to go on sale March 25 in Australia, Austria, Belgium, Canada, Czech Republic, Denmark, Finland, France, Germany, Greece, Hungary, Iceland, Ireland, Italy, Luxembourg, Mexico, Netherlands, New Zealand, Norway, Poland, Portugal, Spain, Sweden, Switzerland and the U.K. Apple has said that availability for many more countries around the world will occur in the coming months. Further international availability and pricing will be announced at a later date.