Apple's WiFi iPad 2 said to record better sound than 3G models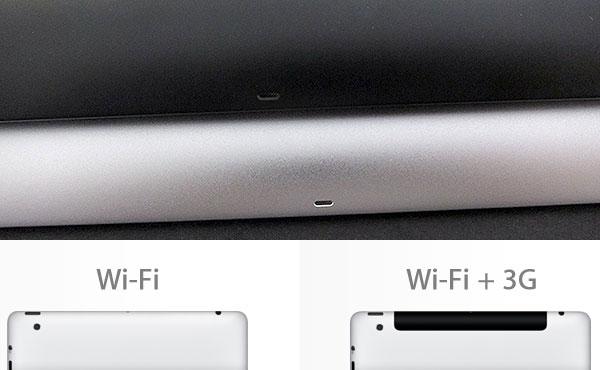 AppleInsider may earn an affiliate commission on purchases made through links on our site.
Although Apple's new WiFi and 3G iPads are expected to perform identically outside their wireless internet capabilities, one evaluation has determined that the WiFi models achieve superior sonic qualities in their audio capture capabilities.
In a brief report, iLounge speculates that the discrepancy may stem from Apple's decision to relocate the tablets' built-in microphone port from its original position besides the headphone jack on the first-generation iPad to the top-center of the device, above the FaceTime camera in the new models.
As such, the microphone on the WiFi models rests within the device's aluminum housing while the microphone port on the 3G models finds itself embedded in the plastic antenna strip positioned in the same place on the GSM and CDMA to reduce interference in 3G communications.
"Perhaps due to this change in materials, the Wi-Fi model offers markedly cleaner audio than that of the 3G, which sounds slightly muffled and echo-prone as a result," the report states. "Curiously, we found the GSM 3G model's audio to be slightly preferable to that of the CDMA model, which seemed to suffer the issues more severely."
The issue is said to be most noticeable when the user is holding the iPad 2 in its traditional orientation, with the screen and FaceTime camera facing the user. AppleInsider recently published its First Look at the new iPad 2 ahead of its formal, in-depth review due in the coming days.