Amazon courting Apple's iOS developers to port apps to Kindle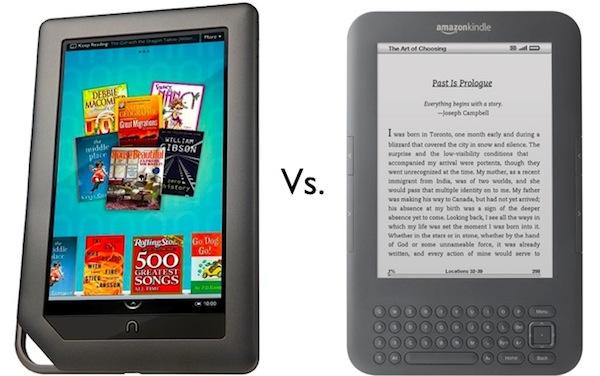 Amazon is actively enticing Apple's iOS App Store developers to bring their efforts to the Kindle platform, particularly educational apps, in a strategy that attempts to push ebook readers up into competition with more sophisticated, general purpose tablets.
Henri Hansen, the developer of Atomium, a periodic table reference app that sells for $0.99 in the App Store, contacted AppleInsider to note that Amazon had invited him via email to bring the app to Kindle, noting that the company was especially interested in educational apps.
The company has arranged a March 29 conference call to discuss its Kindle app plans with third party developers.
Amazon's Kindle is based around an E-Ink display that gives the device a long battery life while promoting clear text, less eye strain and glare compared to a conventional LCD display. However, the technology is also slow to refresh and is limited to black and white content.
That prevents the Kindle from running many general purpose apps or fast-paced games, leaving the company mostly interested in reference apps related to education, where Kindle already has some traction as an ebook reader.
Microsoft similarly hoped to poach iOS developers for its Windows Mobile, Zune and WP7 platforms, but despite reports of having paid developers to bring their apps over, appears to have found little interest.
Google has also worked to recruit Apple's iOS developers, but only a relatively small number of bestselling titles have added Android support, partly due to Google's focus on ad-supported software, and partly due to problems with Google's retailing savvy, issues that Amazon itself hopes to address with its new, independent Android app store.
Kindle racing Nook to apps
While sales of Amazon's Kindle have been compared to Apple's iPad, market research firms have stated that consumers are more likely to buy both for separate uses than to choose between them. As a low cost ebook reader, the Kindle appears to face more direct competition from Barnes & Noble's Nook, which offers a color display on its newest model and is based on Android (Kindle uses Linux, but is not Android based).
After first attempting to stop users from converting the Nook into a general purpose Android device, Barnes & Noble recently announced through the Home Shopping Network it would be pushing out a Nook Color update in April that would essentially upgrade the $250 ebook reader into a basic 7 inch Android tablet similar to Samsung's Galaxy Tab.
In December, the company was rumored to release an upgrade for the Nook Color that would bring Android 2.2 by January 2011, but this update never materialized and the company insisted at the time that it had no plans to upgrade the ebook reader into a general purpose small tablet.
HSN now markets the Nook Color "with Apps" for $329.90, with a regular price of $379.96 and a "Retail Value" of $504.