Adobe demos new iPad Photoshop app during Photoshop World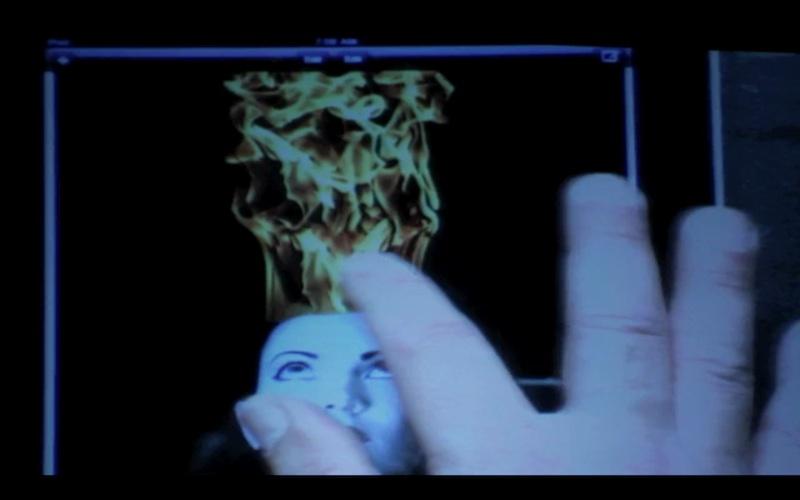 AppleInsider is supported by its audience and may earn commission as an Amazon Associate and affiliate partner on qualifying purchases. These affiliate partnerships do not influence our editorial content.
This morning, Adobe showed off new imaging technology for iPad during the keynote address of the company's Photoshop World conference.
The new technology expands upon the free Photoshop Express tool Adobe already offers in the iOS App Store, which offers basic camera, photo editing and picture sharing tools. A $3.99 Camera Pack in app purchase option adds a self-timer shutter, auto review, and noise reduction technology derived from Lightroom 3.
The new technologies Adobe demonstrated on iPad allow for multi-layer documents, animated in 3D to visualize how the layers stack up from the side, as well as support for syncing settings and colors between an iPad and Photoshop running on a desktop computer.
A report by blog Photography Bay includes a video of the demonstration on stage at the event.
Adobe's new technology is described as being "in the pipeline" and no release date has yet been set. However, the new app suggests that major developers are increasingly beginning to take iPad seriously as a development platform for their apps. While neither Adobe nor Microsoft have yet ported significant apps from their flagship desktop suites, both have already brought supporting elements of their app portfolios to iOS.
In addition to Adobe Photoshop Elements for iPad, Adobe has produced a free Adobe Ideas sketchbook, the free Adobe Content Viewer for showing interactive digital publications created with InDesign, and LiveCycle Mobile for collaborative content management.
Apple has taken full advantage of Microsoft's slow progress in making mobile versions of Office to launch its own iWorks suite, establishing Pages, Keynote and Numbers as top downloads over the past year. The company has also aggressively moved to bring iMovie and GarageBand to iPad. Apple's apps take four of the top ten grossing apps slots in the iPad App Store. QuickOffice, a $15 third party title, has also become a popular tool for creating, editing, printing Microsoft Office documents on iPad
The iPad App Store now boasts more than 65,000 apps specifically optimized for iPad, compared to a couple dozen for Google's competing Android 3.0 Honeycomb tablet platform, and even smaller libraries for RIM's upcoming PlayBook and HP's TouchPad.