Time Warner, Viacom battle over cable TV on iPad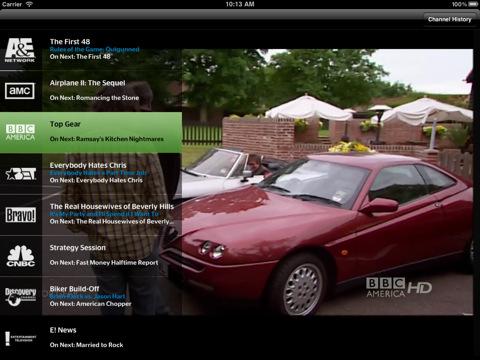 AppleInsider is supported by its audience and may earn commission as an Amazon Associate and affiliate partner on qualifying purchases. These affiliate partnerships do not influence our editorial content.
Time Warner Cable and Viacom are suing each other over the rights to display cable TV programming on subscribers' iPads.
Time Warner began serving cable TV channels directly to its subscribers' iPads via a new app two weeks ago, but pulled a variety of channels after broadcasters, including Viacom, News Corp., and Discovery Communications, complained.
The cable giant is now asking the court to rule that it is not infringing any Viacom copyrights in serving content to its subscribers who have already paid for the TV programming.
Viacom has filed its own suit, claiming damages and seeking to to block the cable provider from distributing its content on new devices, ranging from tablets like the iPad to Smart TV apps and other "comparable applications and services," unless it negotiates additional payments.
"Viacom has made clear that it is willing to discuss extension of similar rights to others — including TWC," the corporation stated in its suit. "What Viacom cannot do, however, is permit one of its contracting partners, TWC, to unilaterally change the terms of its contractual relationship."
Time Warner maintains that the networks are simply imposing new "artificial limits" on the screens its subscribers use. On its blog, the cable provider complained that Fox, Discovery, and Viacom, "instead of rowing down the river of history and into the future," "have chosen to sit on the bank and kick rocks."
After pulling programming from the complaining networks from its iPad app, the carrier added new channels, including A&E, ABC Family, AMC, CNBC, CNN, Disney, ESPNnews, MSNBC, SyFy, and USA, and has since added additional new content including Bloomberg, Current and TruTV.
In the last two weeks, Time Warner's free new iPad app has reportedly seen over 300,000 downloads. The app works in subscribers' homes and requires WiFi, although some users report problems getting it to work with business Internet accounts or in some locations, including Hawaii.