Apple to sell white iPhone 4 across the world starting Thursday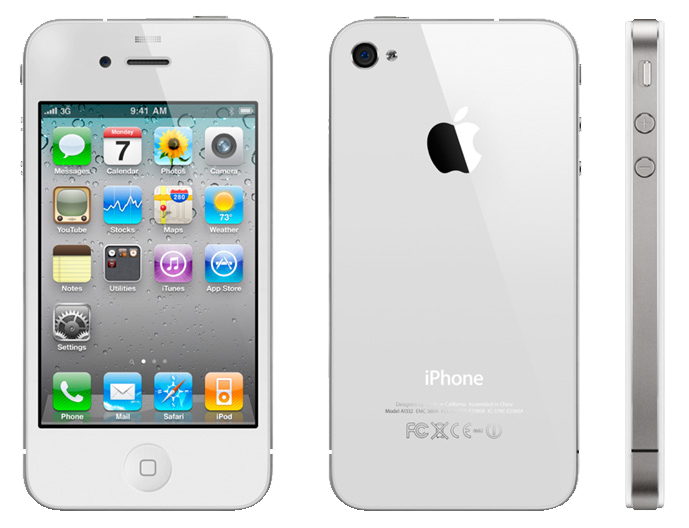 Apple's long-awaited white iPhone 4 will go on sale this Thursday in numerous countries around the world, with more to come soon, marking the end of delays for the device.
In the U.S., the white iPhone 4 will be available from Apple's online store, Apple's retail stores, AT&T and Verizon Wireless stores, and select Apple authorized resellers
"The white iPhone 4 has finally arrived and it's beautiful," said Philip Schiller, Apple's senior vice president of Worldwide Product Marketing. "We appreciate everyone who has waited patiently while we've worked to get every detail right."
The full list of countries where the white iPhone 4 will be sold on Thursday is: Austria, Australia, Belgium, Canada, China, Czech Republic, Denmark, Finland, France, Germany, Hong Kong, Ireland, Italy, Japan, Luxembourg, Macau, Netherlands, New Zealand, Norway, Singapore, South Korea, Spain, Switzerland, Sweden, Taiwan, Thailand, UK and the U.S.
Apple also promised that it will launch the white iPhone 4 in many more countries around the world "soon."
AppleInsider first reported on Sunday that Apple began shipping white iPhone 4 units to its U.S. retail stores over the weekend. The device, which was plagued by production issues, is expected to also go on sale on carriers AT&T and Verizon stateside this week.
The white iPhone 4 was first announced last June, but was delayed numerous times by Apple as the company allegedly had issues with paint mixture. Despite the 10-month delay, at least one Wall Street analyst believes the "mystique" surrounding the elusive device will boost sales, even as rumors of the anticipated fifth-generation iPhone heat up.