Apple may have purchased iCloud.com domain for $4.5M - rumor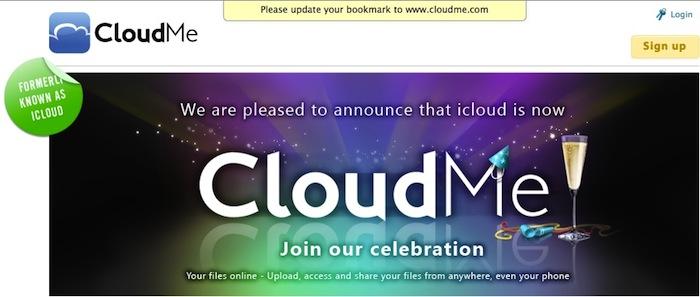 In what may serve as further evidence of an impending cloud-based iTunes service, a new report claims Apple has purchased the iCloud.com domain from the Swedish company Xcerion for $4.5 million.
GigaOM reported late Wednesday that a source familiar with Xcerion claims that the desktop-as-a-service company sold the domain to Apple. Earlier this month, Xcerion rebranded its iCloud service as CloudMe and moved its website to CloudMe.com.
However, at the time of the report's writing, the Whois database still listed Xcerion as the owner of iCloud. The iCloud.com domain currently redirects to CloudMe.com.
Last week, reports emerged that Apple had "completed work" on a cloud-based iTunes music streaming service where users could access music stored on a remote server. According to one report, Apple has reached an agreement with Warner Music, the third-largest record label, that would include cloud services.
The iTunes cloud service is also rumored to be free at first, though Apple is expected to charge for it eventually.
Also adding to the mounting evidence of a streaming music service from Apple is the fact that Apple indicated in February that its brand new 500,000 square-foot server farm will support iTunes and MobileMe.
Apple plans to spend as much as $1 billion on the data center, which is located in Maiden, N.C. Environmental protection group Greenpeace recently called out Apple for using some of the "dirtiest" electricity in the country for its center, which could effectively triple the company's energy usage.
In February, the Wall Street Journal reported that Apple plans to revamp its MobileMe service with cloud-related enhancements.
Rival Amazon launched a Cloud Drive service last month, but has reportedly faced backlash from the music industry for initiating the service without renegotiating licenses with the labels. Cloud Drive offers users 5GB of free storage (or 20GB for $20 annually) that can be accessed via an Android device or Amazon's Cloud Play service.