Apple's purchase of iCloud.com domain 'confirmed'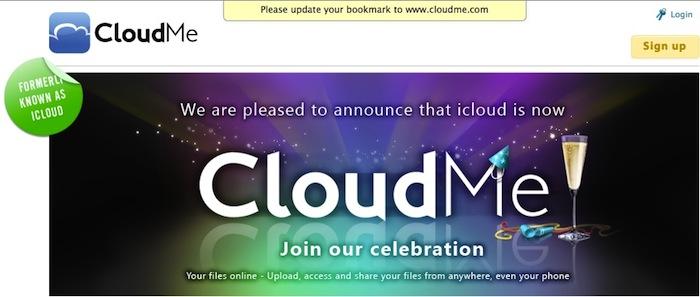 Apple is said to have indeed bought the iCloud.com domain for its forthcoming cloud-based iTunes music streaming service, though the rumored $4.5 million purchase price remains unconfirmed.
Citing his own sources, John Paczkowski of Digital Daily reported Friday that Apple did purchase the iCloud.com domain from Swedish cloud computing company Xcerion. Those sources declined, however, to say whether the rumored $4.5 million purchase price was accurate.
The report corroborates a rumor from earlier this week, in which GigaOM first reported that Apple had acquired the domain, likely revealing the name of the company's forthcoming cloud computing service. The Whois database still lists Xcerion as the owner of iCloud, but the company recently rebranded its service as CloudMe.
Still a mystery is exactly what Apple has planned for the domain. The company already has a name for its current cloud computing efforts: MobileMe.
Back in February, The Wall Street Journal reported that Apple is working on a major revamp of its MobileMe service, and is considering making the $99-per-year product free. The report also said that Apple will offer a digital "locker" that will allow users to store and remotely access personal content, like photos, music and videos.
More recently, Apple is said to have "completed" work on a new music streaming service that it has been pitching to music executives. And one of the four major record labels, Warner Music, is said to have signed a deal with Apple over the service, though the specifics of how it might work remain unknown.
Set to open this spring, Apple's massive data center in Maiden, N.C., will support both the iTunes and MobileMe services, which has led to speculation that the $1 billion facility could be an integral part of Apple's anticipated cloud services. The 500,000 square-foot data center is five times larger than the company's current data center in Newark, Calif.