DoJ probe may cost Google $500M; Apple receives patent for horizontal docking iPad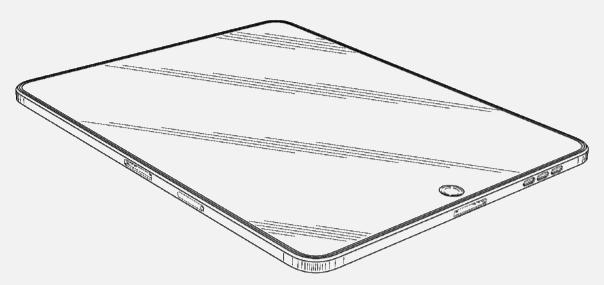 AppleInsider may earn an affiliate commission on purchases made through links on our site.
A filing with the Securities and Exchange Commission by Google revealed Tuesday that the company expects to pay as much at $500 million in a Department of Justice probe into the company's advertising practices. Also, Apple has received a patent for an iPad design that features a dock connector port on both the bottom and the side of the device.
In a quarterly report to the SEC, Google retroactively lowered its first-quarter earnings by $500 million in anticipation of a settlement with the Department of Justice, the Associated Press reports.
The documents revealed few details about the nature of the DoJ investigation other than the fact that it involves how Google's automated system has been treating some unnamed advertisers.
The change, which drops Google's net income from $7.04 per share to $5.51 per share, affects what's already perceived as a disappointing quarter for the company. After rising expenses cut into Google's profits, Wall Street investors questioned co-founder Larry Page's new role as CEO. Google stock fell from $578.51 to $530.70 as a result, though it has since begun to climb again.
News of the unexpected costs could also cast a pall over the company's I/O developer conference in San Francisco, Calif. Google announced new music and movie services at the conference on Tuesday and previewed Ice Cream Sandwich, the next major Android release.
A design patent granted to Apple on Tuesday depicts an iPad-like device with an additional dock port for landscape orientation.
Described as "the ornamental design for a portable display device," the patent appears to be for a 3G iPad, as the device is shown with a SIM card slot next to the second dock connector port.
Notable inventors listed on the patent include Apple CEO Steve Jobs and Senior Vice President Jonathan Ive, as well as 13 others. The application was filed on Jan. 6, 2010, just weeks before the unveiling of the original iPad.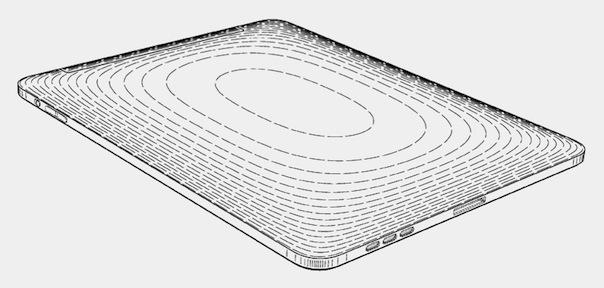 Apple has expressed interest in a horizontal docking solution for the iPad before. In a patent application published last year, the company filed for a dock that utilized inductive coils to allow docking in both portrait and landscape orientation.