Apple called to second Senate hearing on privacy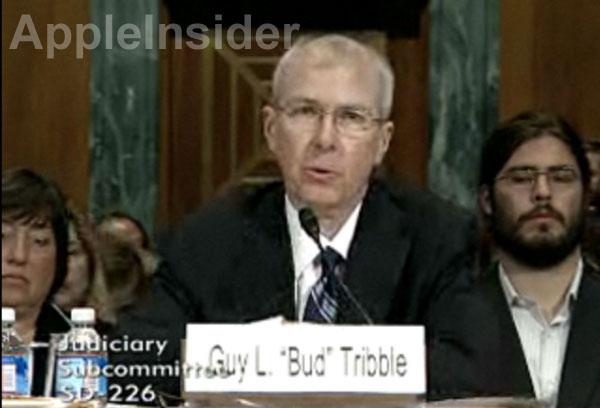 AppleInsider may earn an affiliate commission on purchases made through links on our site.
Representatives from Apple and Google have been called to testify at a second U.S. Senate hearing on mobile consumer privacy later this week, this time with the Consumer Protection, Safety and Insurance Subcommittee.
The committee, which operates under the U.S. Senate Committee on Commerce, Science, and Transportation, will hold the hearing on May 19 at 10 a.m. Eastern, CNet reports. The hearing is entitled "Consumer Privacy and Protection in the Mobile Marketplace."
David Vladeck, the Federal Trade Commission's Director of the Bureau of Consumer Protection, has been called to testify in Witness Panel 1.
Catherine Novelli, Apple Vice President of Worldwide Government Affairs, will serve as a witness during Witness Panel 2. Google Director of Public Policy for the Americas Alan Davidson is also scheduled to testify, as is Bret Taylor, Facebook's Chief Technology Officer.
The Commerce hearing comes soon after a hearing by the Senate Judiciary Subcommittee on Privacy that also called Apple and Google as witnesses. Apple Vice President of Software Technology Guy L. "Bud" Tribble testified last week that the company had never tracked an individual's location.
Security researchers had claimed last month that a database file in iOS 4 stored users' location information. Apple responded by denying the claim in a statement, noting that the file is actually a crowd-sourced database of Wi-Fi hotspots and cell tower data meant to help an iPhone "rapidly and accurately calculate its location when requested."
Executives from AT&T, T-Mobile and Sprint testified in a hearing last week. The Senate Judiciary subcommittee met to evaluate whether AT&T's proposed acquisition of T-Mobile USA would hurt consumers and stifle competition.