Apple to overhaul retail operations with iPads running new RetailMe software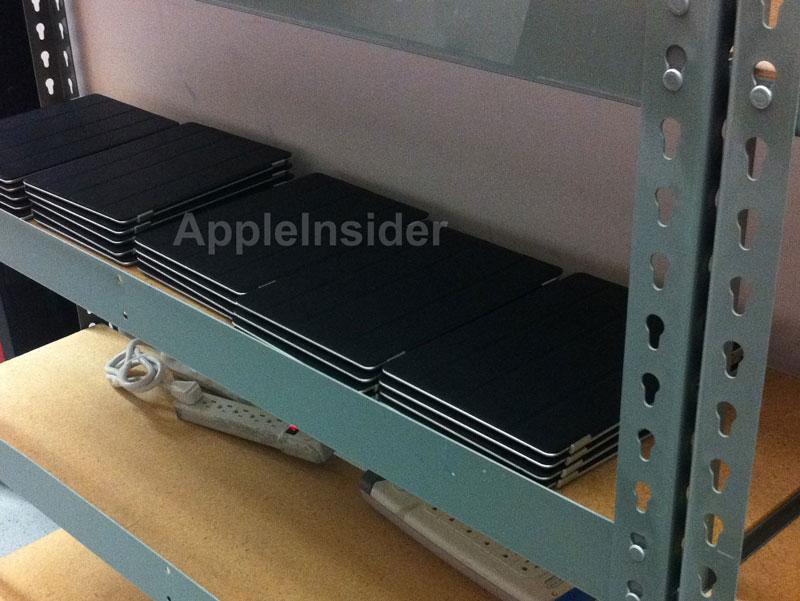 Apple stores have been receiving stockpiles of iPad 2 units with magnetic Smart Covers, as Apple is prepared to equip its retail specialists with tablets for on-the-job use, AppleInsider has learned.
People familiar with Apple's retail operations revealed that stores across the U.S. have been stocked with dozens of iPads that are being prepared for use by employees. Training and utilization of the hardware could begin as soon as this weekend.
In one location, nearly 40 iPads were supplied for a store with about 100 specialists. Based on those numbers, everyone working on any given day could be equipped with an iPad, perhaps in place of an iPod touch-based EasyPay terminal, which Apple stores switched to in 2009.
It's also possible that the iPads could be used in addition to the current iPod touch EasyPay terminals, perhaps utilizing the larger screen of an iPad for showcasing product features to customers. While a device the size of an iPad could offer distinct advantages like signing to authorize a credit card transaction, it could also prove unwieldy when used for other activities, like when employees input data, unless it is placed on a desk. Currently, employees stand next to customers to complete a transaction holding just an iPod touch.
The delivery of iPads to stores around the country comes as Apple is apparently prepared to release an iPad version of its proprietary in-house communications client known as RetailMe. The RetailMe service offers information about products and training videos for retail employees.
One person privy to the workings of Apple's brick-and-mortar stores suggested that the RetailMe software for iPad could turn out to be the be the password protected gigabytes of corporate training data that employees were recently issued. Still, as usual, employees have been kept in the dark, leaving them to put pieces together and draw conclusions based on the available evidence.
"We still don't have details as to what is going on this weekend," one person said.
As further evidence of the impending roll-out of iPads at Apple's stores, AppleInsider was provided a photo of stacks of iPad 2 units stockpiled in the back of a retail location.
AppleInsider first reported on Tuesday that changes at Apple's retail stores set to begin this weekend will be "procedural" in nature, suggesting they will be related to the way the shops run or operate, rather than new products customers could buy. This would align with the distribution of iPads and new RetailMe software to Apple specialists.
Apple is said to have scheduled a series of meetings for employees at its retail stores beginning this Sunday. The date is just a few days after the tenth anniversary of Apple's retail operations, which has led to rampant speculation of more fantastic changes such as near-field communication payments.
In April, AppleInsider was first to reveal that Apple had restricted employee time off between May 20 and 22. At the time it was said that store managers were "very excited" about those dates.