Purported 'iPhone 5' part again shows separated camera lens and flash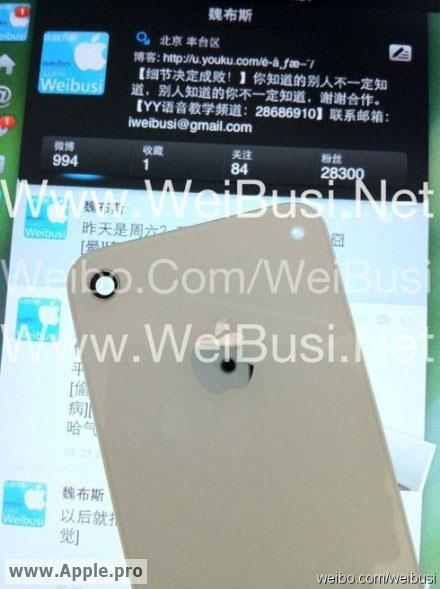 Another alleged fifth-generation iPhone part shows once again that the rear-facing camera flash could be placed farther from the lens.
The latest picture was discovered by Apple.pro (via Google Translate), and shows a back panel allegedly for Apple's fifth-generation iPhone. The purported part shows a hole as usual on the left side for the camera lens, while the space for the accompanying LED flash has been moved to the far right side of the device.
Moving the lens and LED flash farther apart could allow for better quality pictures on a next-generation iPhone. Such a change can reduce the red eye effect that sometimes appears in photos.
The site obtained the photo from a microblog, and noted that they could not verify the authenticity of the picture. However, the photo supports information from a previously discovered third-party case, as well as alleged "iPhone 5" components.
Earlier this month, the same site shared photos claiming to show a fifth-generation iPhone rear camera, without an attached LED flash. That would be a change from the iPhone 4, with which the LED flash and camera lens are one component.
The alleged parts were revealed about the same time a third-party case was discovered online. That case showed the camera flash and lens with new positioning, as well as a slightly larger edge-to-edge display.
Though Apple.pro is not the direct source of the latest alleged component, the site has been the source of numerous Apple-related hardware leaks in the past, including the tiny touchscreen that last year became the centerpiece of the new iPod nano.
In February the site claimed that Apple was evaluating three new smartphone prototypes for potential release in the future. One of those models was said to include a physical slide-out keyboard, though it was not known whether the company actually intended to bring such a product to market, and rumors of such a device have not persisted.