Apple exploring improved outdoor LCD viewing with sunglasses-friendly screens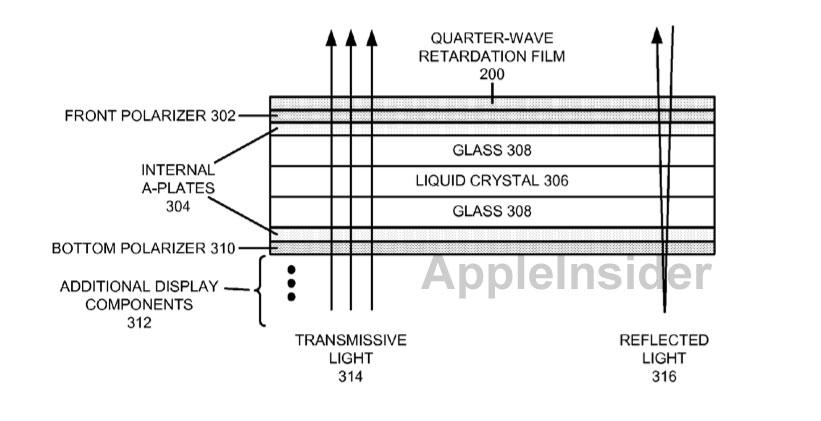 AppleInsider is supported by its audience and may earn commission as an Amazon Associate and affiliate partner on qualifying purchases. These affiliate partnerships do not influence our editorial content.
Apple has shown interest in creating an improved LCD display for devices like the iPhone and iPad that is not distorted when viewed by a user wearing polarized sunglasses outdoors.
The proposed new technology was revealed in a new patent application made public by the U.S. Patent and Trademark Office this week and discovered by AppleInsider. Entitled "Display that Emits Circularly-Polarized Light," the proposed invention describes a liquid-crystal display that reduces perceived distortion when viewed through linearly polarizing filters, such as sunglasses.
In the application, Apple notes that current LCDs are based on polarization optics, and typically utilize linear polarizers on their front surfaces. The problem is that the light from LCDs typically has an electric field that only vibrates in one direction, while polarized sunglasses only allow through light with an electric field that vibrates in the vertical direction.
"Hence a user looking at the LCD display of a portable device... may see a distorted image in the display when viewed through polarized sunglasses, due to the polarized filters in the sunglasses blocking the light when the display is viewed at some angles," the application reads.
When an LCD display is seen through polarized sunglasses, at certain angles the screen may be completely dark or somewhat obscured. The issue can be made even worse when a lens cover is placed in front of a display for protection or industrial design, as these plastics can compound the issue with color and gray artifacts.
Apple's solution is a display that emits circularly polarized light by placing a layer in the path of linearly polarized light.
"The layer receives the linearly-polarized light on one surface, converts the linearly-polarized light to circularly-polarized light, and then emits the circularly-polarized light from another surface," the application reads. "By emitting circularly-polarized light, the display reduces the perceived distortion found at some angles when the display is viewed through a linearly-polarizing filter."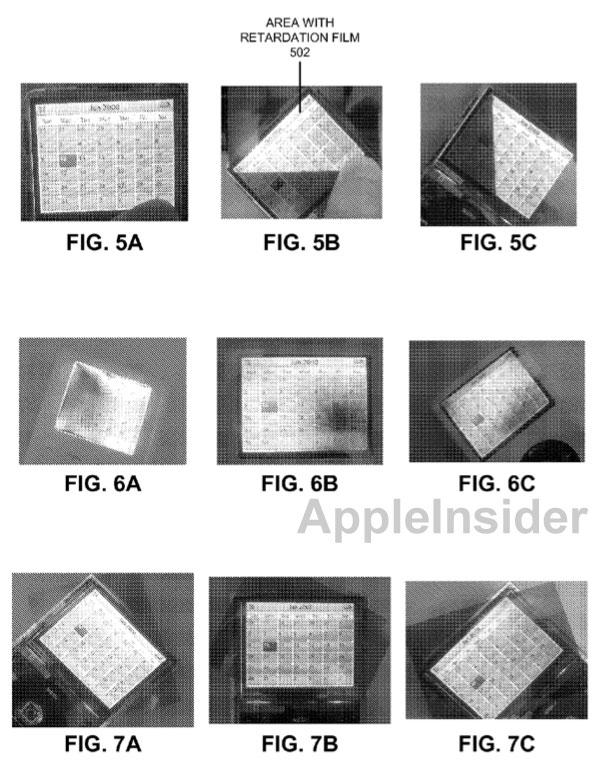 The invention would allow for superior outdoor viewing of displays, like iPhone or iPad screens, by reducing perceived distortion created when a user wears sunglasses.
Apple's adoption of glass screen covers and glossy displays has been a point of criticism against the company, as some have complained they make viewing of devices in sunlight near impossible. The company has even brought back antiglare matte screens to some of its MacBook Pro options as an optional $150 upgrade.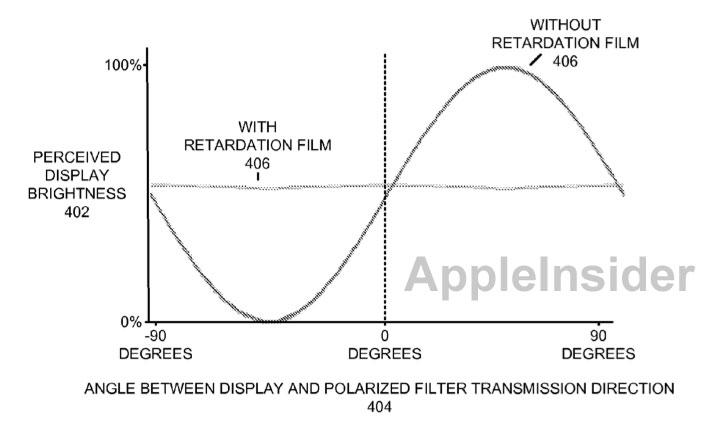 By creating a screen that could accommodate sunglasses, Apple would craft a new LCD that would allow a reduced amount of light to reach a user's eye without distorting the screen. This could improve the ability to use devices like an iPhone, iPad or MacBook Pro outdoors on a sunny day.
Apple first filed for the proposed invention in January of this year. It si credited to John Z. Zhong, Wei Chen, Cheng Chen, Victor H.E. Yin, and Shawn R. Gettemy.