Apple files, dismisses suit against teenager who sold white iPhone 4 kits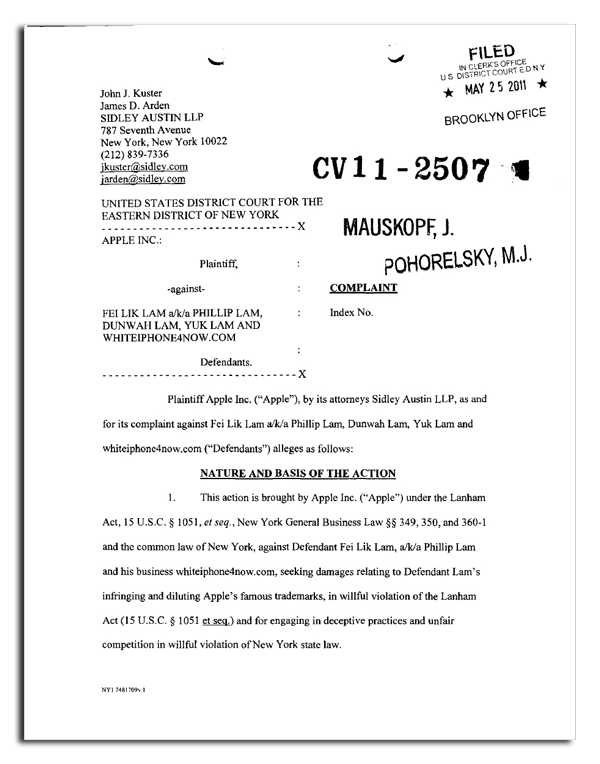 The teenage boy who runs an online business selling white iPhone 4 conversion kits has been hit with a trademark infringement lawsuit from Apple, though the company also filed a simultaneous request for dismissal.
Filed this week in U.S. District Court for the Eastern District of New York, Apple's complaint comes against Fei Lik "Phillip" Lam and his parents, Yuk Lam and Dunwah Lam. Their son created the website "whiteiphone4now.com," where he sold tools and materials that allowed customers to modify a black iPhone 4 and make it white.
The site has been offline since Apple issued a cease-and-desist letter on Dec. 1, 2010. Prior to that, Lam's service served a niche of enthusiasts who wanted to have Apple's long-delayed white iPhone 4 but could not yet buy it. The need for such extraordinary measures became largely negated last month when, after months of delays due to production issues, Apple finally began to sell the white iPhone 4.
But as noted by MacRumors, Apple also filed for a voluntary dismissal at the same time. That has led to speculation that Apple and the Lam family may have reached a settlement out of court. Apple's dismissal gives the company the right to refile the claim if it so chooses, leaving Lam potentially on the hook again.
The complaint accuses Lam of "infringing and diluting Apple's famous trademarks" through the sale of his conversion kits, which included parts obtained from Apple's overseas manufacturing partners. The kits included white front and black panels branded with the Apple logo and iPhone trademarks.
Apple's lawsuit states that Lam obtained the parts from an "unauthorized supplier in Shenzhen Province int he People's Republic of China." This "supplier" bought the white panels from shops on the streets of Shenzhen, and Apple argues that Lam "knew" where the parts came from.
Lam is alleged to have contacted Alan Yang of Shenzhen, who operates the business "Focusupply." Apple claims to have obtained an instant message conversation between Yang and Lam, in which Yang said his company had a "friend" at manufacturing company Foxconn.
"Defendant at all times knew that Apple has never authorized the sale of white panels for its iPhone 4 mobile devices, and that he obtained these parts from sources that were not authorized by Apple or any of its suppliers to sell them," the complaint reads.
Lam's parents are included in the complaint, as Apple believes they "aided and abetted" their son, who was a minor when the alleged trademark infringement occurred. Apple seeks to recover damages, including the "illegal profits" Lam obtained from his online business, which were reportedly more than $130,000 as of November 2010.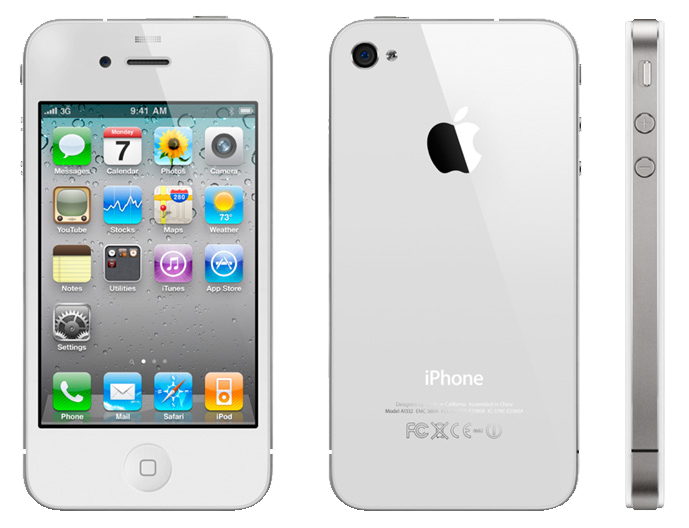 It was last fall when Lam first gained attention for making six figures from buying white iPhone 4 replacement parts from overseas, and building his own models of Apple's smartphone. Apple co-founder Steve Wozniak also built his own white iPhone 4 using parts obtained from overseas, though he did not make a business out of selling them like Lam.