Paid apps find success much easier on Apple's iPhone than Google Android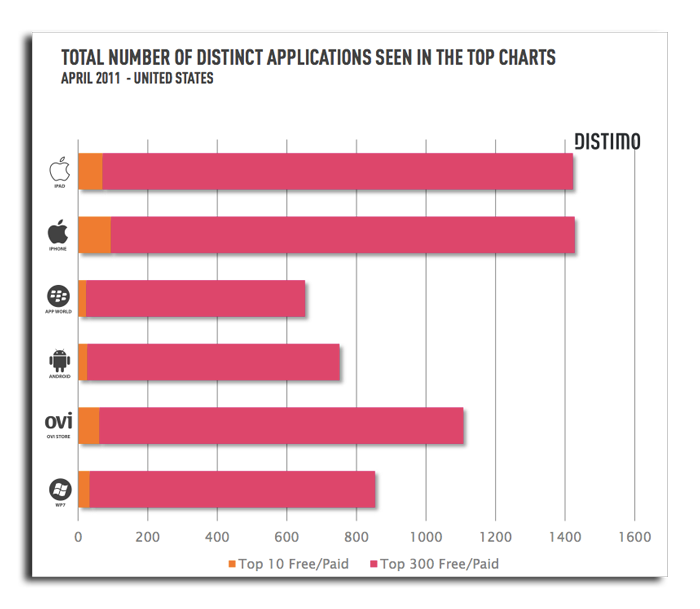 AppleInsider is supported by its audience and may earn commission as an Amazon Associate and affiliate partner on qualifying purchases. These affiliate partnerships do not influence our editorial content.
A new analysis of mobile applications has found that while paid software in the iPhone App Store routinely finds success, selling software on the Android platform is a much more difficult proposition.
Analytics firm Distimo on Friday issued a new report offering an "in-depth view on download volumes in the Google Android Market." The results show that reaching sales of more than a half-million for paid applications on Android is extremely difficult.
Distimo found that only two paid applications in the Android market have been downloaded more than 500,000 times worldwide in the history of the digital storefront. For comparison, six paid applications available on the App Store reached 500,000 in the U.S. alone in just a two month span.
Even when the numbers are reduced to 250,000, it still shows Apple with a clear advantage. Looking at just games, Distimo found that there are five paid games in the Android market with more than a quarter-million sales worldwide. For the iPhone, ten paid games reached 250,000 downloads in the U.S. alone in two months.
The study also found that the "refresh rate" of paid software in the top 10 is much higher on the iPhone App Store than it is in the Android market. During the month of April, 94 distinct paid applications appeared in the top 10 total downloads, while only 26 distinct paid applications reached the overall top 10 in the Android market.
The data further confirms comments made earlier this year by an Android platform manager at Google. Eric Chu told developers in January that Google is "not happy" about the limited number of mobile applications actually being purchased from the Android Market.
The new numbers show that sales of mobile applications on Apple's iOS platform remain well ahead of the competition, even though the collective sum of Android devices has been outpacing Apple's limited number of hardware options for some time now. In April, the NPD Group revealed that Android devices accounted for 50 percent of U.S. smartphone sales, while the iPhone and iOS accounted for 28 percent of smartphones sold domestically.