Strong June iPhone sales expected despite no next-gen model from Apple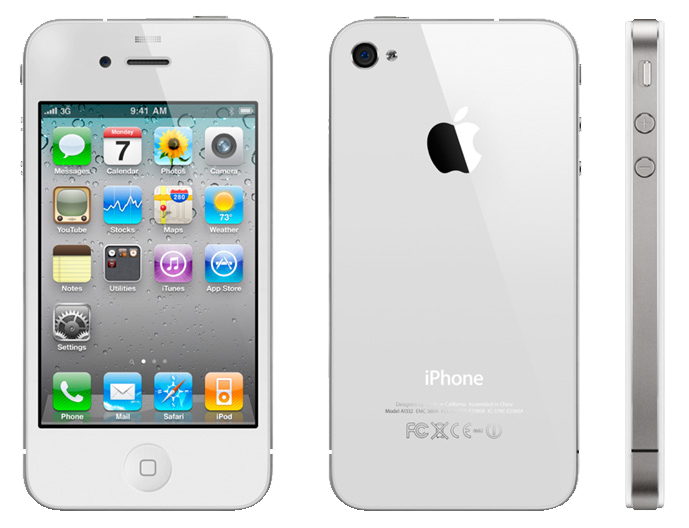 AppleInsider may earn an affiliate commission on purchases made through links on our site.
The latest indications from Apple's overseas supply chain are that the release of the white iPhone 4 has helped keep the company on pace to break even with iPhone sales from the previous quarter, representing a significant year over year increase even without the release of an "iPhone 5."
Analyst Brian White with Ticonderoga Securities visited this week with contacts in Taipei and attended the Computex Show. His sources have indicated that shipments of the iPhone 4 to Apple are flat quarter over quarter, a number better than the 15 percent reduction he had been expecting.
If iPhone shipments for the June quarter do hold steady from the 18.65 million the company sold in the March quarter, that number would be significantly higher than the 8.4 million iPhones Apple sold in the June quarter of 2010. Last year's three-month frame included the launch of the iPhone 4, which was the most successful product launch in Apple's history.
"Essentially, we are not seeing the typical long pause in demand that generally occurs ahead of the introduction of a next-generation iPhone that historically has occurred in June/July," White wrote.
He also received word that initial production will begin at certain iPhone component suppliers in July, with volume production of an anticipated next-generation iPhone beginning in August. That would put the so-called "iPhone 5" on track for a September launch, as has been previously rumored.
Apple typically introduces new iPhone hardware at its annual Worldwide Developers Conference. But this year, a number of rumors, along with Apple itself setting the stage for a software-centric event, have indicated that this year's show will not feature the introduction of a new iPhone.
Helping Apple's iPhone 4 sales in the June quarter, even as the presumed launch of a new handset looms in the coming months, has been the launch of the white iPhone 4. White noted that the model has been "especially popular" in Asia, and is sold out in Taipei.
Finally, sources in the supply chain also reiterated to White that the explosion that killed two workers at a Foxconn production plant in Chengdu, China, last month is not expected to have a significant impact on iPad 2 production. Sources reportedly said that the facility had been held back by yield issues on certain outside components, and the facility may not have reached the "optimal utilization rate."
"Therefore, the explosion in Chengdu may result in more of an equilibrium situation with certain component vendors, rather than a shortage situation," he said. "Netting this all out, we believe the production of iPad 2 will be supply constrained by the June quarter; however, we are not prepared to place the bulk of the blame on the Chengdu operation."