Wall Street expects iCloud to drive sales of Apple's iOS devices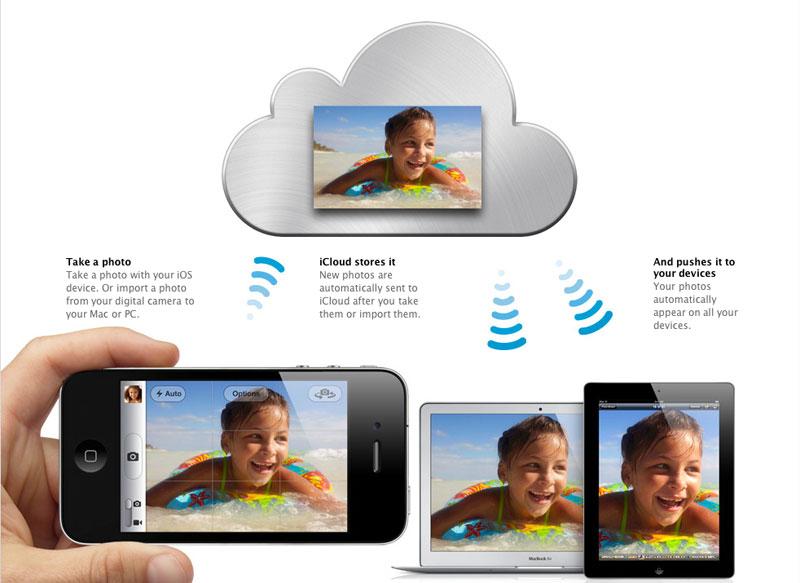 AppleInsider is supported by its audience and may earn commission as an Amazon Associate and affiliate partner on qualifying purchases. These affiliate partnerships do not influence our editorial content.
The newly announced iCloud service is expected to further drive sales of iOS devices as users become even more tied in to Apple's increasingly proprietary ecosystem, analysts on Wall Street believe.
Some of the most prominent analysts offered their take on iCloud, iOS 5 and Mac OS X 10.7 Lion following Monday's keynote presentation at the annual Worldwide Developers Conference. Most were wowed by iCloud, viewing it as an important component of Apple's product strategy.
Analyst Gene Munster said Apple is increasing the likelihood that consumers will buy multiple devices. A central drive for Apple will be the free iCloud service, which will automatically share contacts, calendars, messages, photos, apps and music purchased on iTunes.
Going even further, Apple has made it easier for users to cut the cord to their PC. The new iOS 5 mobile operating system will make it possible for users to operate their iPhone or iPad without tethering to a computer and syncing with iTunes.
Apple's decision to make iCloud free will eliminate about 0.3 percent of Apple's revenue in 2011, Munster believes. By his calculations, that number will be easily offset by higher sales of devices.
Munster's overweight rating on AAPL stock and $554 price target also do not take into account pricing on Lion, so in his view the low $29.99 cost of the Mac OS upgrade will not have an impact on his numbers. He also noted that users who make the upgrade to Lion will be more likely to stick with the Mac platform.
iCloud will increase the "stickiness" of the Apple ecosystem, analyst Brian Marshall believes. And while the service will be a financial benefit for Apple in the long run, he does not see it moving the company's "financial needle" in the near future.
Relative to the previews of iOS 5 and Lion, Marshall believes iCloud stole the show, as he called the service "brimming with functionality." He also believes iCloud "will likely far exceed community expectations" with its list of features, including wireless sync, documents in the cloud, and iTunes in the Cloud.
Gleacher & Company has reiterated its "buy" rating and price target of $450 for AAPL stock. Marshall said the key risk for the company remains the health of Chief Executive Steve Jobs, and noted his physical appearance took "an unfortunate turn for the worse" since he last appeared at the iPad 2 introduction in March. "We wish him a full recovery," Marshall wrote.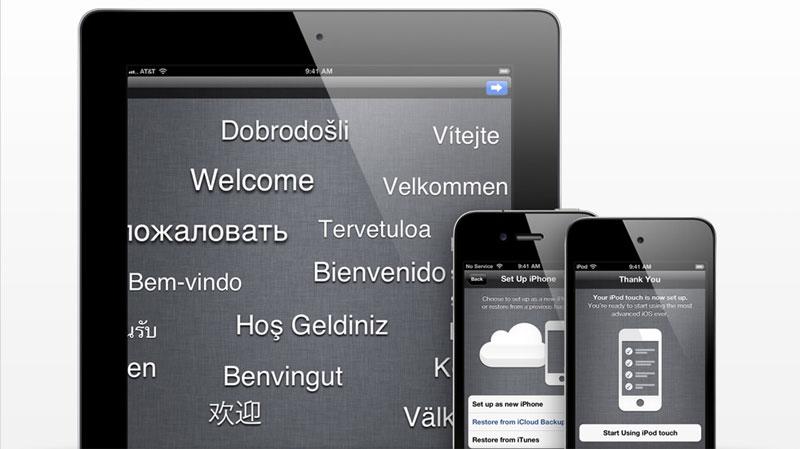 iCloud positions Apple for a "post-PC" world, and is a "possible game changer" for the company, analyst Mike Abramsky wrote in his note to investors. Apple's vision with a closed ecosystem of hardware, services, software and applications could help drive the company's next leg of growth and valuation against the competing Google Android platform, he believes.
"By 'cutting the cord' to the PC, Apple may expand its addressable market by 4x, addressing the (about 3 billion) handset users who have a phone — but not a PC," he wrote. "We believe we may see new devices in time, based off iCloud services."
Abramsky was also impressed by iOS 5 and Lion, which he said reflect Apple's "trademark user experience," highlighting convenience, simplicity and discoverability. The new products and services unveiled by Apple on Monday "have the potential to significantly expand and defend Apple's franchise," he said.
RBC Capital Markets has reiterated its outperform rating for AAPL stock, as well as its price target of $450.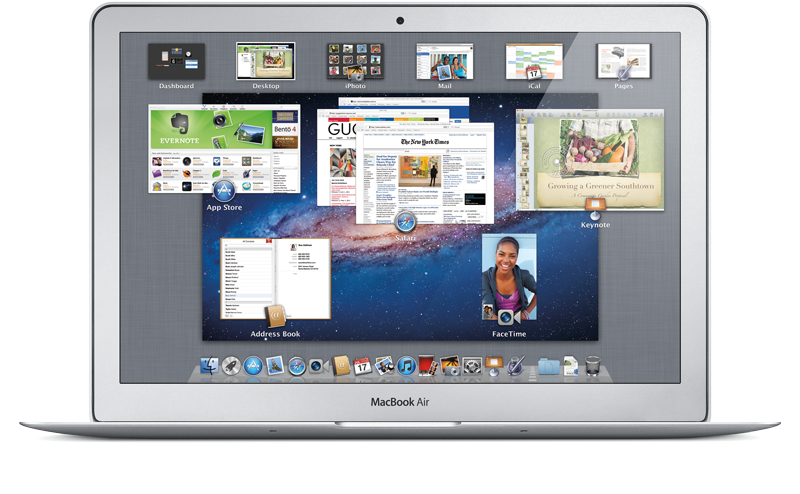 Analyst Brian White believes iCloud, Lion and iOS 5 further enhance Apple's ecosystem, and he was also encouraged by the appearance of Jobs at Monday's keynote. He believes the biggest announcement was iTunes in the Cloud.
"Clearly, the most anticipated app for iCloud was bringing iTunes into the cloud, allowing consumers to push already purchased songs into the cloud across Apple devices, while automatically downloading future song purchases across devices," he wrote.
White has reiterated his buy rating and 12-month price target of $612 for AAPL stock.
"iCloud hits take-off velocity," analyst Chris Whitmore's note to investors reads. Like others, he didn't change his financial outlook for Apple based on iCloud, but he believes in time the service will attract new users and developers.
"We believe iCloud will greatly increase the stickiness of the Apple platform, particularly for multi-device iPad/iPhone/Mac owners, and further differentiate the AAPL platform in terms of scale and size," he said.
Whitmore has maintained a buy rating and price target of $450 for AAPL stock.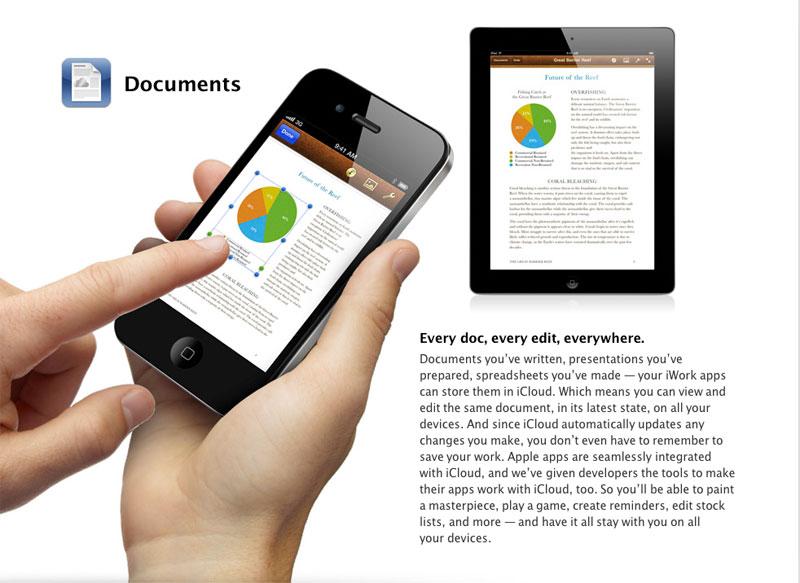 Analyst Mark Moskowitz was less impressed than his peers, declaring there was "no wow factor at WWDC." Still, he believes iCloud and other improvements will likely keep Apple ahead of its competitors.
"While WWDC did not introduce a major, new product category or refresh, we think there were plenty of incremental building blocks for driving above-peer revenue growth," he said. "Of note, the iCloud service stands to further cement Apple's role in constructing a 'way of life' for the user."
Moskowitz and J.P. Morgan have maintained an "overweight" rating for AAPL stock, with a price target of $450.
Analyst Alex Gauna is less bullish about AAPL stock than others on Wall Street, and he came away unimpressed with Monday's keynote, declaring it "cloudier, with less lightning bolts, than normal." He also said the presentation had "no real surprises," and was merely an evolutionary step for Apple.
Gauna noted that the company's stock dropped more than 1.5 percent in response to the keynote, and he said he agreed with the reaction from investors. He was particularly disappointed by the lack of new hardware, which he said is needed to "stem the tide of faster Android adoption, or to make enterprise inroads."
Still, Gauna said that Lion and iOS 5 updates are "likely to please the Apple faithful and keep Apple products best in class with regard to intuitiveness and usability." He also said iCloud should maintain the dominance of iTunes.
Gauna remains concerned about Apple's "ability to execute without a healthy CEO," and as such has reiterated a "Market Perform" rating for AAPL stock, without a set target price.