More evidence emerges of hybrid GSM-CDMA 'iPhone 4S'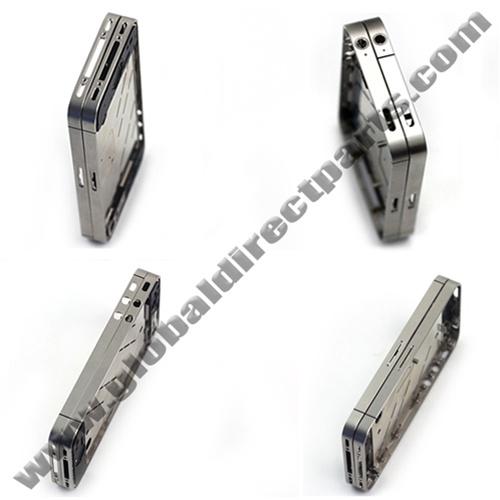 A new report provides further evidence that Apple is looking to release a global iPhone capable of connecting to both GSM and CDMA networks later this year.
According to MacOtakara, Apple plans to base the so-called "iPhone 4S" off the CDMA iPhone 4 for Verizon Wireless, adding hybrid GSM-CDMA functionality and a SIM card slot "for countries except United States."
Based on comparisons between sourced information and Apple's dimensional drawings of the CDMA iPhone 4, the report claims the iPhone 4S will have a "more narrow front receiver slit" and a smaller FaceTime camera hole. The iPhone 4S will also reportedly receive an antenna for the 5Ghz wavelength of 802.11n wireless networking.
Specifications provided to MacOtakra are in line with a photo of a "SIM slot equipped middle-frame" part obtained by Global Direct Parts. According to the report, Apple warned Global Direct Parts that the image was in violation of the iPhone maker's copyrights.
The next-generation iPhone, alternately described in rumors as the iPhone 4S and the iPhone 5, is believed to begin production in August ahead of a September or October release. Numerous sources have indicated that the device will undergo only "slight modifications" from the iPhone 4.
Apple is expected to upgrade the phone's processor to the A5 chip currently used in the iPad 2. The next iPhone is also rumored to include an 8-megapixel camera with sensors from Omnivision.