Briefly: Mac OS X 10.6.8 build; Spotify nears US launch; iTunes video market share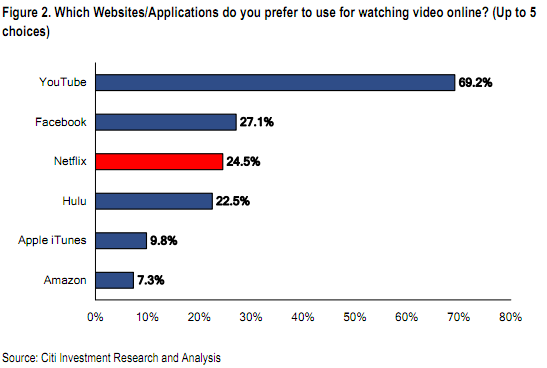 Apple has issued a new build of Mac OS X 10.6.8, and European music streaming service Spotify is finalizing deals for a U.S. launch. Also, a new study found that iTunes' share of the online video market is 9.8 percent, compared to Netflix's 24.5 percent.
The beta of Apple's next upgrade to Snow Leopard is marked build 10K540, according to people familiar with the update. No known issues are listed, and the focus areas of Airport, Networking, Graphics Drivers, the Mac App Store, QuickTime and VPN remain the same, as noted by TUAW.
The first build of Mac OS X 10.6.8 arrived in May with no indication of any changes. Release notes accompanying subsequent betas detailed the addition of fixes for the MacDefender malware scam and support for Mac App Store installation of the forthcoming Mac OS X 10.7 Lion.
AppleInsider was first to report Apple's plans to release Mac OS X Lion through the Mac App Store. Apple confirmed last week that Lion will be sold exclusively in the company's digital storefront.
Lion sports more than 250 new features and is due out in July. The upgrade will be an approximately 4GB download and will sell for the low price of $29.99.
Speaking at an ad conference in London, Spotify general manager Jonathan Forster said the last licensing agreements required for a U.S. launch were wrapping up "as I speak," Silicon Valley Watcher reported this week.
Forster said the launch wouldn't come before July 5th and noted that Spotify had agreed to a "faster monetization strategy" than it would have preferred. The streaming music service currently has 10 million users and 1 million subscribers, who pay 10 Euros per month.
According to the report, Spotify's U.S. headquarters will be in New York. Rumors had originally suggested the company would arrive in the States in 2010, but lengthy negotiations with the music labels pushed back the launch.
Last year, it was suggested that Apple executives had told music industry leaders that Spotify's business model was faulty. A separate rumor claimed Apple had been in early negotiations to purchase the company, but Spotify denied the rumor.
Meanwhile, Apple is putting the finishing touches on its iCloud and iTunes Match services. The free iCloud service will store a customer's iTunes music purchases online and make them available to a variety of devices. For $24.99, the iTunes Match service will scan a user's iTunes library and match songs with those store on Apple's own iTunes servers. Though Spotify's service differs from Apple's move into the cloud, it's likely the two companies will find themselves competitors when both Spotify and iCloud launch in the U.S. later this year.
Apple underwent its own negotiations in order to arrive at a streaming music licensing agreement with the major record labels in the U.S. According to one report, the iPhone maker may have had to pay as much as $150 million in "advanced payments" to the music companies.
Citigroup analyst Mark Mahaney conducted a study among web users of preferred websites and applications for watching video online, All Things D reports. Mahaney found that Apple's iTunes leads the online video on demand market, though only 9.8 percent of respondents chose it.
YouTube received the lion's share of votes with 69.2 percent, while Netflix led the subscription based video market with 24.5 percent. Hulu registered 22.5 percent of votes, but the majority of its visits come from free users, not subscribers.
A March study found that Apple was tied for third in the U.S. digital streaming and downloadable video market with just 4 percent of viewings, compared to Netflix's 61 percent share.
2010 sales figures compiled by IHS earlier this year show Apple maintains a significant lead in the internet video on demand category, which doesn't include Netflix or Hulu. According to the figures, iTunes made up 64.5 percent of the online VOD market, Microsoft came in second with 17.9 percent and Sony placed third with 7.2 percent.